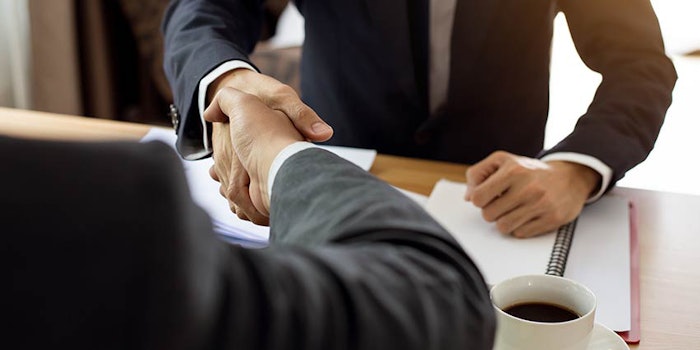 The Independent Cosmetic Manufacturers and Distributors (ICMAD) has announced the appointment of Ken Marenus, Ph.D., as its president.
Marenus brings expertise in the beauty value chain to the role, developed over several years of leadership experience with companies including Estée Lauder and Mary Kay. He has also authored ten patents and numerous publications in medical and technical journal on a range of topics.
He has served in a number of capacities at beauty industry trade associations, including president of the Dermal Clinical Evaluation Society; national president of the Society of Cosmetic Chemists (as well as chair of its committee on scientific affairs); and chair of the scientific executive committee of the Personal Care Products Council in the United States.
"Ken brings an unbeatable combination of extensive knowledge and a passion to encourage grassroots innovation and entrepreneurship across the beauty industry," said Sanjiv Mehra, chairman of ICMAD. "Dr. Marenus' expertise in issues that are relevant to regulators and legislators in the U.S. and internationally will be immensely valuable in representing and educating our members. His perspectives on the opportunities and challenges of entrepreneurship in the beauty industry resonate strongly with our members and tie closely to ICMAD's mission."
In the role, he will be tasked with overseeing the administration, programs and strategic plan of ICMAD; other key duties will include legislative advocacy, marketing and member and community outreach. He will report to and collaborate with the board of directors to fulfill the organization's mission.
"The past decade has seen the growth of both tremendous opportunity and unique challenges for the cosmetics industry," added Marenus. "There has been a significant impact from the emergence of independent beauty companies as leaders in product innovation and branding over the past decade and as a result, ICMAD members and others like them, are now playing leading roles in the global beauty marketplace." 
He continued: "As new business models are created and barriers to competition change, we expect the industry to continue to experience strong levels of growth, innovation and globalization. Through this period, ICMAD will be a strong voice to foster creativity and innovation and to support the entrepreneurial spirit that is driving this change.  Having spent my career in beauty and having had many opportunities to get involved in broad industry issues, I am excited by this opportunity to lead ICMAD and to represent independent cosmetics companies."