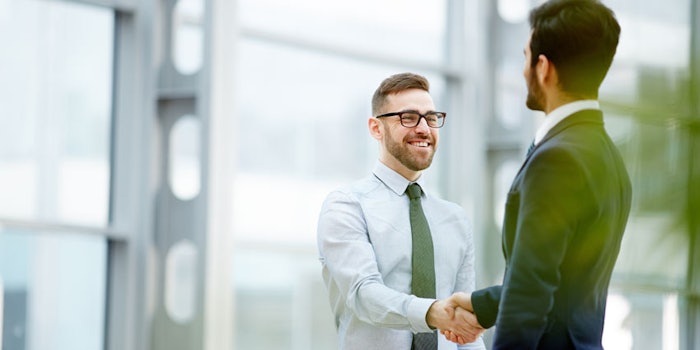 Global specialty ingredients will meet U.S.-based, naturally focused solutions in a new deal between Omya and Kinetik Technologies. 
Omya, a leading global distributor and manufacturer of cosmetic specialty ingredients, announced plans to acquire Kinetik Technologies Inc., a specialty personal care distributor located in Hazlet, NJ, U.S. The transaction is expected to close in the fourth quarter of 2019.
According to Omya, this acquisition accomplishes an important milestone in the strategy to strengthen its position among top-ranked specialty distributors in the global consumer market. In addition, the deal emphasizes the synergistic effects of Kinetik's naturally based solutions with Omya's own portfolio of specialty minerals and cellulosic spheres.
Kinetik Technologies has a reportedly well-known brand and well-established reputation for innovative solutions in the specialty cosmetic market as it has focused on sustainable, high quality natural ingredients. By leveraging both companies' global network, the combined businesses will be well positioned to serve the needs of both customers and principals nationwide.
Rainer Siedler, CEO Americas at Omya, added, "We are very excited to welcome Kinetik Technologies to the Omya Group. ... Kinetik has built a leading position in the growing 'natural cosmetics' U.S market. Together with our existing personal care businesses out of our Long Beach, CA, and México City offices, Omya now has a strong North American platform for personal care, offering our customers and principals first-class products, formulation know-how, technical service and customer support.
Christopher Johnson, founder of Kinetik Technologies, added, "We very much look forward to being part of the Omya Group. We strongly believe that by leveraging our combined successful businesses, we will continue to grow with our supplier network and better serve our customers."
Omya is a leading global producer of minerals, mainly derived from calcium carbonate and dolomite, and a worldwide distributor of specialty ingredients. Founded in 1884 in Switzerland, the company has a global presence extending to more than 175 locations in more than 50 countries and with more than 8,000 employees. 
For more information, contact Omya.