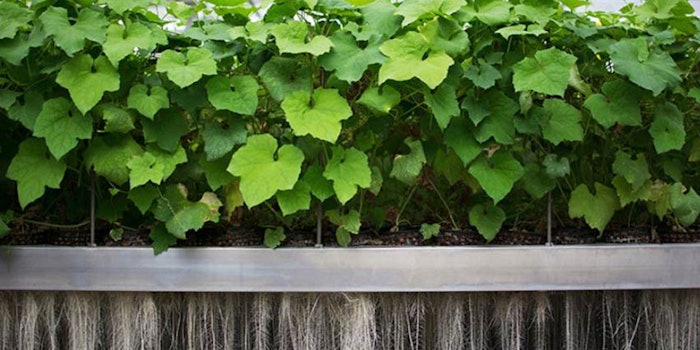 Clariant and Plant Advanced Technologies (PAT), which develops plant-based active ingredients for cosmetics, have signed a strategic partnership that includes the subscription of approximately 10% equity shares of PAT by Clariant, a joint development agreement and an exclusive distributorship.
Previously: Clariant Welcomes Bernd Hoegemann, Shares Q3 2019 Financial Results
Through the partnership, PAT's research strengths centered on discovering and producing compounds from plant roots are brought together with the claim substantiation and marketing sales expertise of Clariant's Active Ingredients business. Additionally, the strengths will be combined for the development of new premium products and will reach the market through Clariant's global network.
Previously: Behind-the-Scenes at Clariant's New Innovation Center
PAT is known for its high-end technologies, mainly its plant milking technology and its target binding technology.
"We are excited to further improve our offer to the personal care market through this new investment that reflects Clariant's on-going commitment to a more sustainable industry," Hans Bohnen, executive committee member at Clariant, said. "The partnership with PAT drives this commitment further and will provide to our customers with best choices in the field of Active Ingredients."
"The strategic partnership with PAT strengthens our capacity to serve customers with the most innovative and market-relevant active ingredients complementing our other partnerships and enhancing our portfolio with powerful, traceable and more sustainable offerings," Christian Vang, global head of business unit industrial and consumer care, said. "We will provide premium active ingredients to the cosmetic market through a monitored and controlled process that explores the most difficult-to-access and richest parts of plants: the roots."
"We are delighted to join our forces with Clariant, one of the leading providers of active ingredients for the cosmetic industry," PAT president Jean-Paul Fèvre said. "Thanks to their vision, expertise and knowledge, we will bring together new outstanding possibilities to the cosmetic market in terms of naturality, innovation and performance. PAT has always been specialized in sourcing unsourceable rare active plant compounds in a sustainable innovative way and is very enthusiastic to establish such a strong partnership based on these common values."