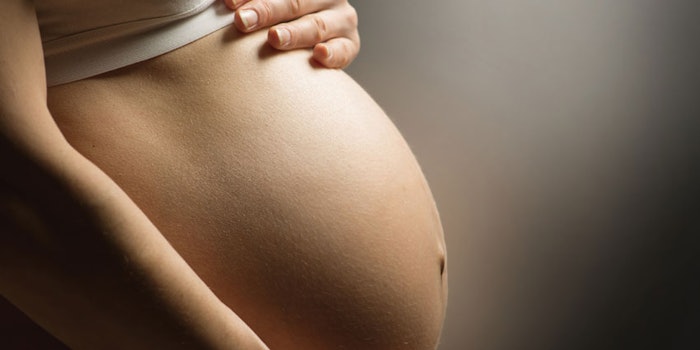 During this year's Cosmoprof Bologna, Beautystreamsa highlighted several trends, including "Body-licious," which highlights consumers' desire for at-home, full-body treatments that contain eco-friendly ingredients. The firm noted, "The focus on the origins of the raw materials and ingredients that we use to nourish, dress or take care of our appearance push us to prefer products of natural origin, looking for harmony between our body and nature."
Ingredient innovators are stepping up to meet the demand. For instance, Merck KGaA, Darmstadt, Germany, recently unveiled its Ecocert approved Ronacare Poppy SE, which is derived via CO2 processing of Papaver rhoeas. The material reportedly smooths away the appearance of cellulite and combats dark circles and under-eye bags. In vivo tests have reportedly shown the material to improve the elasticity and radiance of the skin, while also improving the micro blood flow. The material is also purported to reduce lipogenesis in fat cells, as shown in vitro.
But natural innovation is just one trend creating newness in the body care (T-1) category.
1. Hydration
Hydrated skin is all the craze. Recently, Bath & Body Works announced the launch of its new Water body care collection, formulated with hyaluronic acid. The collection Includes Hyaluronic Acid Body Gel Lotion ($16.50), Hyaluronic Acid Hydrating Body Cream ($15.50), Mineral Body Polish with Hyaluronic Acid ($18.50), Face Sheet Mask with Hyaluronic Acid ($4.95), Face & Body Mist ($16.50), Moisture-Lock Body Balm ($16.50), Mineral Bath Soak ($16.50) and Aqua Burst Body Wash ($13.50). Product formats include Mini Body Wash, Mini Body Cream and Mini Face & Body Mist ($6.50 each).
2. Textures
Highly sensory products tap into consumers' desire for experiences. Body care is the perfect category to deliver on these demands.
For instance, Paula's Choice has launched a Daily Replenishing Body Cream, a non-greasy whipped body product meant to smooth and restore dry and rough skin while addressing damage from free radicals. The formula is long-lasting and is intended to be applied as a thin layer from the neck down. Antioxidants such as green tea and willow herb are included to protect skin against environmental damage, while peptides reduce signs of aging and shea butter works to smooth skin. Other key ingredients include coconut, avocado and jojoba oil.
3. CBD Body Care
Cannabidiol, or CBD, is a non-intoxicating cannabis compound with a range of purported benefits, including relief from pain and anxiety, as well as anti-inflammatory and anti-acne activity. With expanding legal cannabis trade ramping up in the United States, many brands have latched onto CBD as a potential "it" ingredient. And it doesn't have to be "crunchy."
Commercially available CBD is overwhelmingly derived from hemp, not marijuana, which has created a belief among producers that claim CBD is therefore not technically "marijuana" under US regulations. Predictably, the US Drug Enforcement Administration has a very different opinion.
The legal gray area hasn't impacted product innovation, including the Cannuka Outdoor Kit ($78), comprising CBD healing skin balm, a cleansing bar and lip balm; P & B Relief Body Oil, comprising a three-to-one ratio of THC to CBD to soothe pain and "relax" the user; and Milk Makeup's Kush High Volume Mascara, featuring CBD as a texture enhancer and lash hydrator.
4. Natural Deodorant 2.0
Natural deodorant has been hampered by its "granola" origins and concerns over its efficacy, but a range of product innovations have boosted functionality and aesthetics.
For example, Bali Secrets' Natural Vegan and Gluten-Free Deodorant is aluminum- and paraben-free and comes in a BPA-free, recyclable package, while Kopari Coconut Deodorant features a mixture of middle chain acyl lactylate, plant derived triethyl citrate and sage oil to provide odor protection and ward off bacteria, as well as coconut oil, which comprises antibacterial lauric acid and hydrating qualities, and electrolyte-rich coconut water. Malin+Goetz Eucalyptus Deodorant leverages the power of its signature ingredient to offer an alcohol- and aluminum-free deodorant powered by eucalyptus extract and citronellyl.
5. Mom Care
Green + Lovely has introduced a product range intended for nursing and expectant mothers. The brand, which uses natural and organic ingredients in its formulations donates a percentage of its sales towards funding domestic adoptions. Its Better Than Butter Belly Oil, retailing for $26, is meant to help expectant mothers fight stretch marks during pregnancy. Formulated with certified organic olive, coconut and almond oil, and non-GMO vitamin E, the oil can be applied to the belly, hips, inner thighs and chest.
The brand's Nature's Herbal Nipple Balm, retailing for $13, is a calming ointment for nursing mothers. The balm's formula includes calendula flower extract, sunflower seed oil, beeswax, coconut oil and shea butter. The balm comes in a stick form.
Footnote:
awww.beautystreams.com