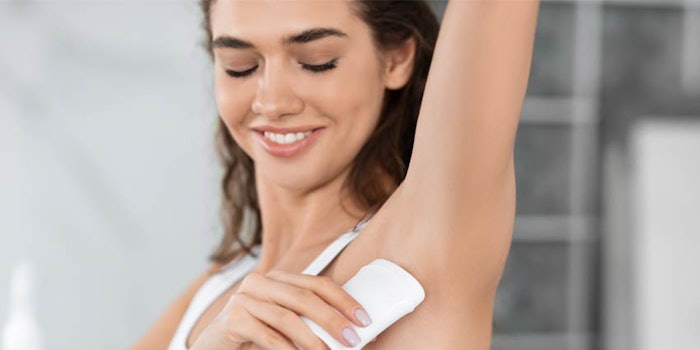 As upstart brands have shown, the AP/deo sector is ripe for innovation around sustainability and key health considerations.
Brands must be agile and quick to meet emerging consumer needs in order to develop and maintain loyalty from consumers.
Join BASF and Fashion Snoops for an on-demand talk, "The New Age of AP/Deo: Consumer Trends & Growth Driving Factors," to learn how topics such as climate change and the self-care phenomenon are driving new trends and higher consumer expectations in the segment. On-demand access is coming soon. 
In addition, these experts will share how brands can stand out in this highly competitive market. 
About our experts:
Melissa Hago, Vice President, Creative, Beauty & Wellness, Fashion Snoops: Melissa Hago is the VP and Creative Director of Beauty & Wellness at Fashion Snoops and has been in the trend forecasting industry for over 15 years. She launched the Beauty & Wellness section within Fashion Snoops in 2011 after seeing a need for specific beauty and wellness trend forecasting. As an industry insider, she is constantly exposed to the latest innovations and trends providing story narratives and recommendations for product development. Hago has traveled extensively to over 50 countries, immersing herself in various global cultures and providing global coverage of events and tradeshows. She is a graduate of the Fashion Institute of Technology and holds a certificate in Fashion Makeup Artistry from Makeup Designory.
Hannah Cwienkala, Skin & Sun Care Marketing Manager, NA BASF: Hannah is the North American Marketing Manager for Skin and Sun Care within BASF Care Creations. She shares responsibility of the global innovation pipeline, acting as commercial launch manager. In this role, she leads product development from idea inception to commercialization. Since joining BASF, Hannah has held several roles in strategic marketing and sales with an emphasis on lead management. Her expertise in consumer psychology and passion for the personal care industry allow her to bring consumer lifestyles and trends into the forefront of upstream product development. Hannah is a graduate of Lehigh University where she studied Psychology and Marketing.
Nicole Paraszczuk, Global Technical Key Account Manager, BASF: Nicole is currently a Global Technical Account Manager and Technical Specialist supporting Skin and Sun Care within the Care Creations portfolio at BASF where she also shares responsibility for the innovation pipeline development and management. In this role she acts as the interface between R&D, sales and marketing to bring new technologies and ingredients to customers. Prior to joining BASF Nicole had 13 years of industry experience in various organizations from large global brands like Estee Lauder and Avon, to smaller pharmaceutical labs in multiple roles spanning product development to analytical services. Nicole is a graduate of Manhattan College with a degree in chemistry, and minor in biology and business. Currently she is pursuing a Master of Business & Science degree at Rutgers University concentrating in chemistry and personal care, along with an MBA.