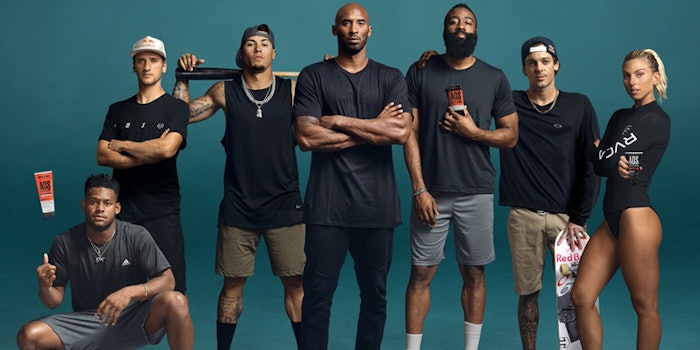 Art of Sport is a new body care brand focusing on the skin care needs of today's modern athletes. 
Founder and CEO of Art of Sport, Matthias Metternich, said, "Everything from what athletes wear and consume to how they recover has continued to evolve. We didn't see anyone transferring that same level of innovation and consideration into what athletes apply on their skin. By working with the best scientists and best athletes, we've created body and skin care products that can keep up with the performance needs of athletes at all levels."
Art of Sport's inaugural line includes:
Art of Sport Deodorant: Made with matcha and arrowroot, this deodorant utilizes motion-activated odor-blocking technology and wicks away moisture. The product is formulated without aluminum

, parabens, PABA, alcohol, talc, petrolatum or oil.

Art of Sport Antiperspirant: Also containing match and arrowroot, this antiperspirant comprises smooth glide technology and anti-stain formula. The product was created without 

parabens, PABA, alcohol, talc, petrolatum or oil.

 Art of Sport Hair + Body Wash: 2-in-1: Made with aloe vera, tea tree oil and roseroot, the wash cleanses and moisturizes the user from head to toe. The product does not contain 

parabens, alcohol, dioxane, PEG, 

MIT

/MCIT or petrolatum.



Art of Sport Body Bar (coming soon): Made with activated charcoal, shea butter and tea tree oil, the bar intends to cleanse and moisturize the skin. The product was made without sulfates

, parabens, alcohol, PEG, or dioxane.

Art of Sport Skin Armor Sunscreen SPF 50 Lotion: The sunscreen was created to moisturize the skin while also protecting it from the sun's harsh rays. The reef-friendly formula does not contain 

oxybenzone, parabens or alcohol.
All products are available in three scents: 
Compete: Citrus and green pear with hints of spring leaves;
Rise: Cedar with notes of orange and vanilla; and
Challenge: Fir needle, fresh basil and sandalwood.