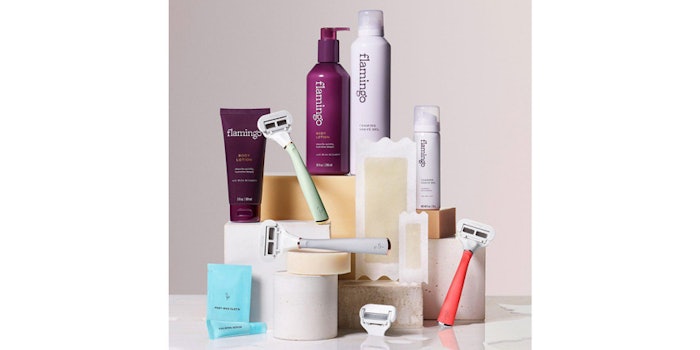 Harry's Inc., known for its men's grooming and shaving products, has launched a new brand geared toward women, Flamingo. 
The new brand is the first-ever to launch out of Harry's Labs, a new innovation group within Harry's Inc. The company reportedly offers products that can be purchased sans the "pink tax," or the gender price differential in some consumer goods. 
Flamingo Products include:
Shave Set: One Flamingo Razor Handle; Two German-Engineered Five Blade Cartridges; One Foaming Shave Gel (1oz); One Body Lotion (3oz); One Shower Hook; and One Travel Bag. Shave set retails for $16.
Face Wax Kit: 20 Face Wax Strips; Six Post-wax Cloths; and One Calming Serum. Face Wax Kit retails for $10.
Body Wax Kit: 24 Body Wax Strips; and Six Post-wax Cloths. Body Wax Kit retails for $10. 
Products can also be purchased individually— Foaming Shave Gel ($5); Body Lotion ($9); Flamingo Razor ($9); and Blades ($16).