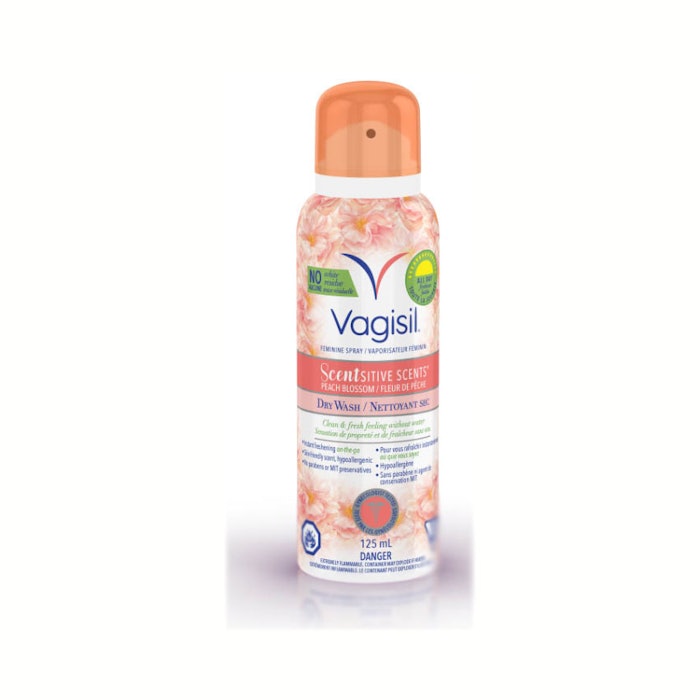 Vagisil has announced that launch of two products specifically created for women with sensitive intimate skin.
Vagisil's Scentsitive Scents Dry Wash is meant to be used as a "freshen up" between showers. The spray is reportedly pH-friendly, hypoallergenic and free of methylisothiazolinone (MIT) preservatives. 
Scentsitive Scents Bath Bombs are free of MIT preservatives and contain coconut oil and shea butter.
Both the spray and bath bombs are available in White Jasmine and Peach Blossom scents.