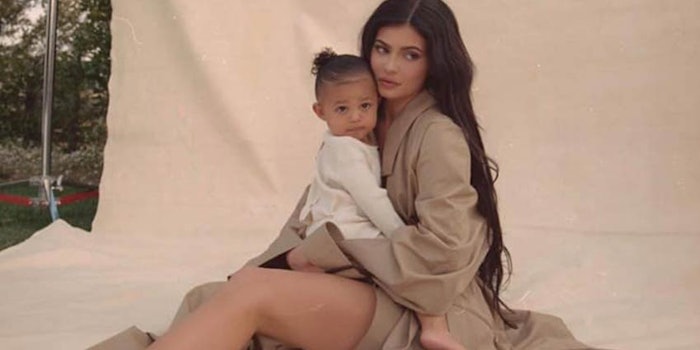 First comes makeup, then comes skin care, then comes the baby and the baby… cribs, bouncers and creams.
According to US Weekly (from documents obtained by TMZ), Kylie Jenner filed trademarks for "Kylie Baby" on May 14, 2019. The line will include everything from furniture and lotions to breast pumps and linens.
Jenner, whose Kylie Skin care range will make its debut May 22, 2019, became a first time mom when she gave birth to daughter Stormi in February 2018.