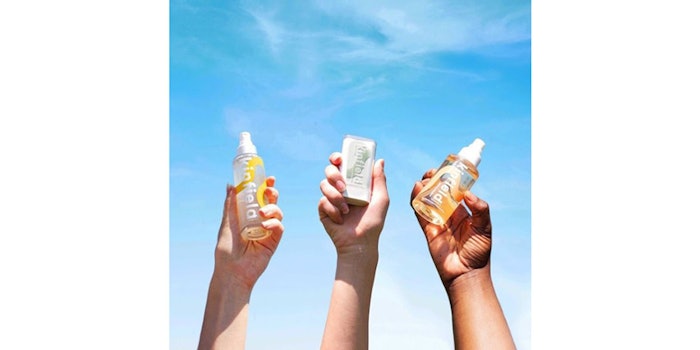 Kinfield offers outdoor enthusiasts a range of products formulated with plant-based ingredients. 
Kinfield products currently include:
Sunday Spray, a cooling aloe mist meant to soothe sunburned, stressed-out skin. Key ingredients include natural spearmint, aloe and cucumber. The spray retails for $22.
Golden Hour, a deet-free repellent formulated with "a unique strain" of Indonesian citronella. Retailing for $22, the repellent is scented with citrus and vanilla. 
Waterbalm, a universal moisturizer with a water-break texture that lends a quenching effect on the skin. The balm was created without waxes, oils and petroleum. Retailing for $18, Waterbalm contains green tea and yuzu essential oils. 
In addition to providing consumers with clean, plant-based products, Kinfield reportedly forgoes unnecessary packaging and shipping materials, opting instead for reusable produce bags. The company also donates 2% of its profits to organizations advocating for the outdoors and utilizes only sustainably sourced ingredients.