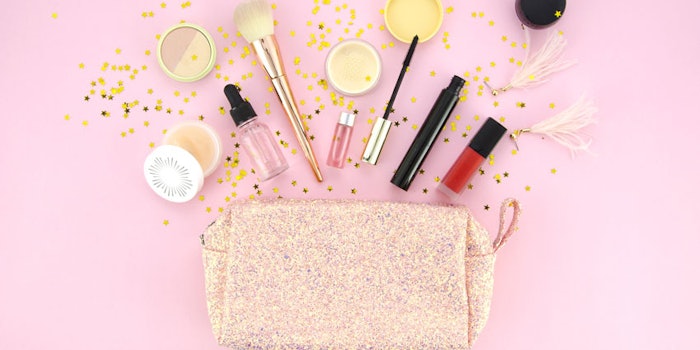 Tribe Dynamics has announced the 10 beauty brands with the highest earned media value (EMV), as of February 2018. 
Tribe Dynamics describes EMV as the "metric that quantifies the estimated value of publicity gained through digital earned media and their respective engagement levels."
Top 10 EMV
Anastasia Beverly Hills: $105,073,925
MAC: $69,620,591
Benefit: $61,102,720
NYX Professional Makeup: $51,547,523
Morphe: $51,334,904
Huda Beauty: $48, 978,631
Tarte: $41,265,393
Urban Decay: $39,108,216
Maybelline: $38,122,361
Too Faced: $36,447,389
EMV Growth Rate—2018 versus 2017
Huda Beauty: +228%
Morphe: +52% 
Benefit: +42%
Urban Decay: +19%
NYX Professional Makeup: +3%
Maybelline: +3%
Anastasia Beverly Hills: 0%
Too Faced: -3%
MAC: -11%
Tarte: -16%
When determining EMV, Tribe Dynamics analyzes...
Posts from influencers, brands, retailers and publications;
Platforms, including Instagram, YouTube, Facebook, Pinterest, Twitter, websites and blogs; and
Engagement, including comments, tweets/retweets, favorites, likes, pins/repins, shares and video views.