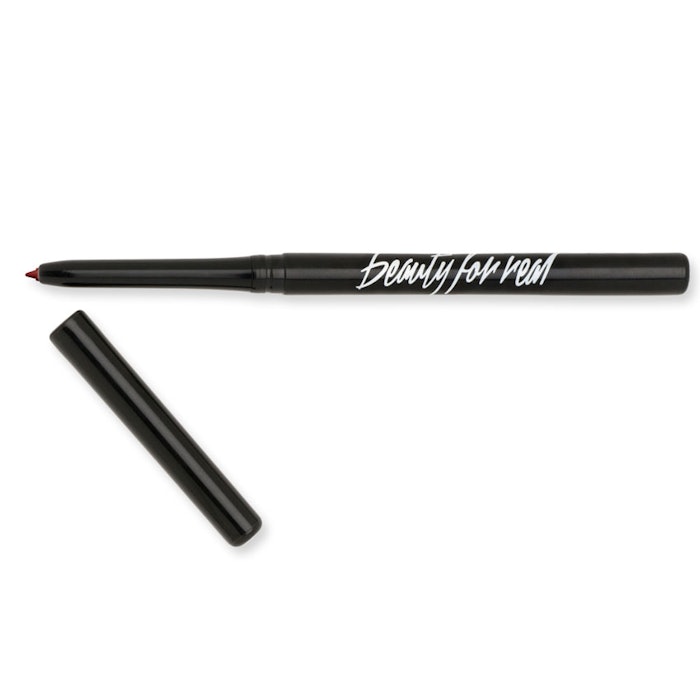 What it is: Beauty For Real's D-FINE Lip Pencil
Claims: To help define lips with long-lasting coverage, this product is a lip tone, which works with all colors on all skin tones. For a defined, natural look, users can shade in an entire lip. If paired with a lip cream or lip gloss, lips will have a more pigmented look. The pencil does not require a sharpener as it rotates to extend.
Ingredient highlights: No animal testing and no parabens.