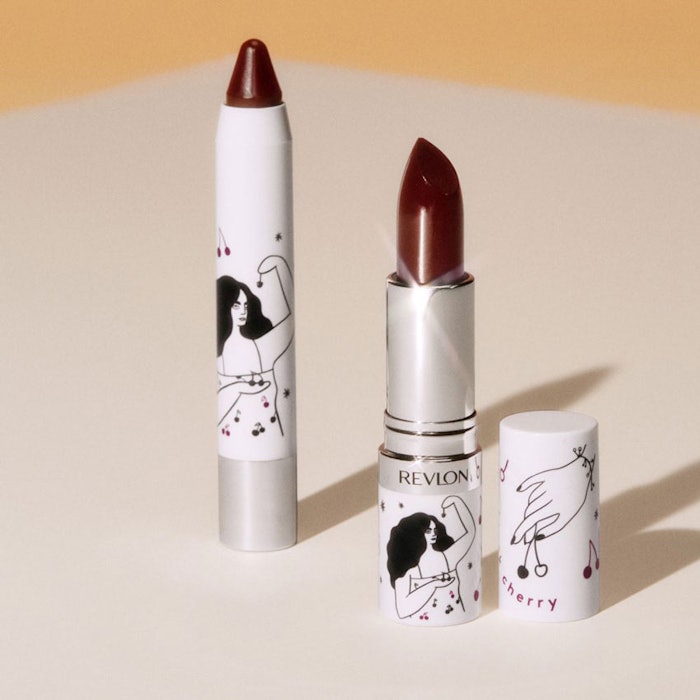 What do female empowerment, inclusivity and lots of lipstick have in common? Well, aside from making millennial ears perk up, they're the inspiration behind the new lipstick collaboration from Refinery29 and Revlon. 
According to a recent Refinery29 article, "We've officially teamed up with none other than Revlon—a brand that, like us, celebrates bold women and encourages them to look and feel damn good."
The limited-edition collection, "Make Your Mark," features three of Revlon's universally flattering shades: Cherries in the Snow, Love is On and Black Cherry. Each shade is available in a creamy lipstick and a matte balm, along with a kiss-shaped key ring and custom stickers. Each set comes in a clear makeup bag featuring custom art by illustrator, Stephanie Deangelis, created especially for the collection.
Each fully-stocked makeup bag retails for $14.99 and can be purchased at Walgreens.