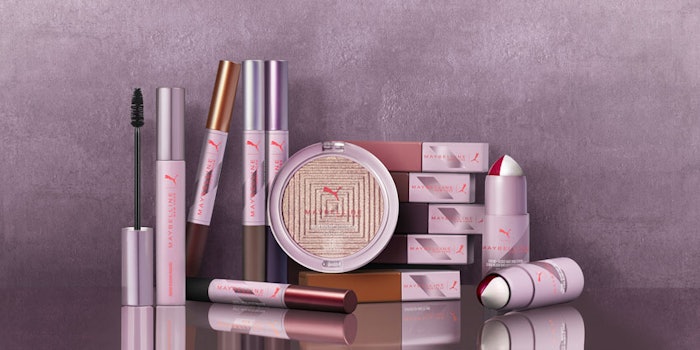 Maybelline New York has collaborated with Puma on a new limited-edition collection featuring five multiuse products. 
The Puma x Maybelline Collection was created to "bridge the gap between beauty, fashion and sport—providing a range of high-performance products with streetwear edge," Maybelline explained. 
This is not the first time Puma has ventured into the beautysphere. Back in 2018, Puma and MAC partnered for a sneaker collection inspired by three of the latter's iconic lipstick shades. 
The Puma x Maybelline Collection includes: 
Smudge-Proof Mascara ($9.99);
Matte + Metallic Eye Duo Stick ($12.99);
Chrome Highlighter ($9.99);
Color + Gloss Face Duo Stick ($10.99); and
SuperStay Matte Ink Liquid Lipstick ($9.49).
The collection will be available at
ulta.com
on February 8, 2019, and at Ulta stores nationwide beginning March 17, 2019.