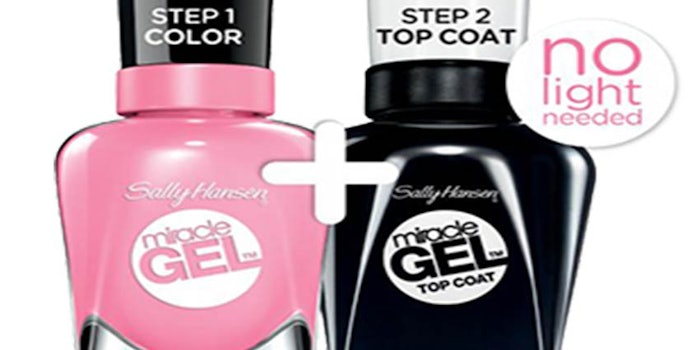 Following its 2008 acquisition of Sally Hansen, Coty sought to forge an emotional connection between the brand and consumers—a step beyond mere utility. Reviewing market data, Coty found that UV/LED-curable gels provided consumers with durability and longevity, but were time-consuming, labor-intensive and relatively expensive.
Identifying the opportunity to democratize gels, Coty's scientists set about creating a technological alternative to conventional offerings.
"Breakthrough innovation is not easy, nor is it luck. It is about a deep understanding of circumstances in people's lives, finding their struggles and unmet aspirations that inform opportunities for innovative products and experiences."
The resulting Miracle Gel color and top coat system cut down the gel process from five steps to two, removed the requirement of a UV light, offered up to 14 days of color and shine, and made removal easy. Just as importantly, the brand was able to offer the color and top coat for $9.99 each, or $15 for a dual pack, far less expensive than salon gels.
At the same time, the brand launched the Miracle Match portal online, which allowed women to select the appropriate color for them. Following the launch and OMGel marketing campaign, the brand posted first-year sales of $104 million, with robust growth in year two.
This successful consumer-facing innovation recently won Miracle Gel a spot among Nielsen's annual Breakthrough Innovation Award winners. The honors "recognize America's unsung household heroes," according to Nielsen.
To select its 18 Breakthrough Innovation Winners, Nielsen reviewed 3,000 entrants. Brands that made the cut included Arm & Hammer Clump & Seal (Church & Dwight Co., Inc.), Butterfinger Peanut Butter Cups (Nestlé) and Nexium 24 HR (Pfizer). If you're noticing a pattern, you're right: Sally Hansen Miracle Gel was the only beauty brand to make the list.
Why?
"Sally Hansen Miracle Gel is a great example of a high-achieving brand that delivers a professional product experience to the masses, despite navigating a segment with high competitive intensity," said Rob Wengel, principal at The Cambridge Group, leader of strategic innovation at Nielsen and co-author of the Breakthrough Innovation Report.
He continued, "Breakthrough innovation is not easy, nor is it luck. It is about a deep understanding of circumstances in people's lives, finding their struggles and unmet aspirations that inform opportunities for innovative products and experiences—which the Sally Hansen Miracle Gel brand achieved. We're thrilled to celebrate Coty's success and will continue to leverage their win to predict how future winners will win in the beauty category."