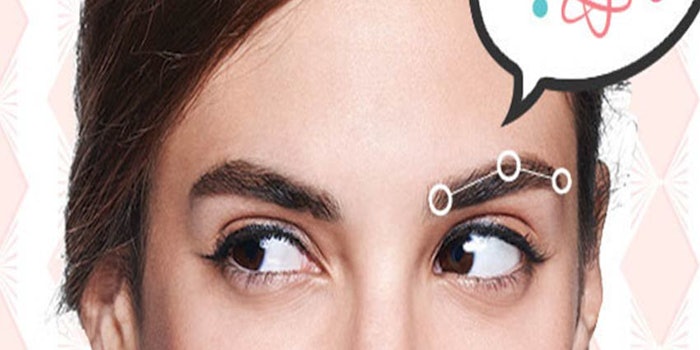 "Eyebrows can communicate the full spectrum of emotions from aggression to fear to joy," said Dr. Javid Sadr, a professor of Neuroscience at University of Lethbridge in Canada, who has worked with Benefit Cosmetics to study the expression of emotion via the brows. The study insights led to the development of the Benefit Brow Translator, "a microsite that uses facial recognition analysis and machine learning to reveal what your brows are really saying about your innermost feelings."
Consumers can visit the platform at www.benefitbrowtranslator.com and upload a photo to be analyzed by facial recognition software. The result? A reveal of the photo subject's true "brow emotions."
Benefit Cosmetics is already one of the most beloved brands on social media, and this application of AI will likely add an extra layer of consumer engagement for 2017.
How it works: Dr. Sadr, working at M.I.T.. developed a facial recognition system that examined the upper, middle and lower portions of the face separately and then applied images of emotions such as happiness and fear to the system to determine which portions of the face were most telling. The conclusion: the upper compartment, including the brows.