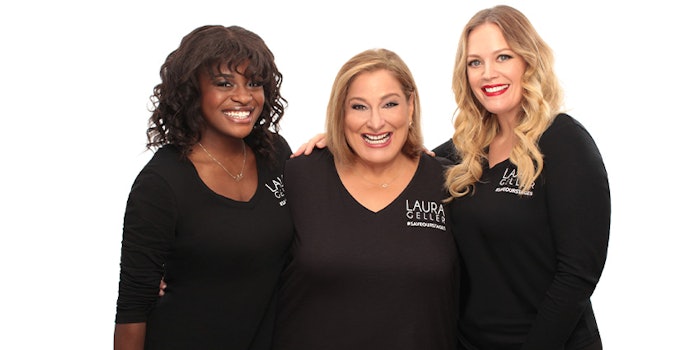 Laura Geller has debuted its 2020 holiday campaign, Beauty-n-Broadway, in which founder Laura Geller created makeup tutorials co-starring Elizabeth Stanley and Celia Rose Gooding, stars of the Broadway show, "Jagged Little Pill."
Related: KVD Vegan Beauty Debuts Holiday Collection
In the promotions, Geller demonstrates how to complete two looks with the holiday collection, while Stanley and Gooding sing original show tunes that highlight the steps of the routine.
Geller will be donating 15% percent of the proceeds from The Ultimate Palette and Party in a Palette, two products featured in the tutorials, to Save Our Stages, throughout December, 2020.

Geller said, "We wanted to show a lighthearted approach to festive makeup. You don't have to pile it on or spend a lot of time to look glam. These are looks anyone can do in 60 seconds or less." 
Stanley said, "I'm thrilled that Laura Geller is supporting Save Our Stages and I am really happy to help spread the word about it. We can all use a little laughter during this difficult time, and I hope our silliness provides a chuckle. Having a moment to get back into a performance, raise money for a good cause, and play with some makeup was a cool experience. It's fulfilling knowing that I can do right by my community and also have a really good time."