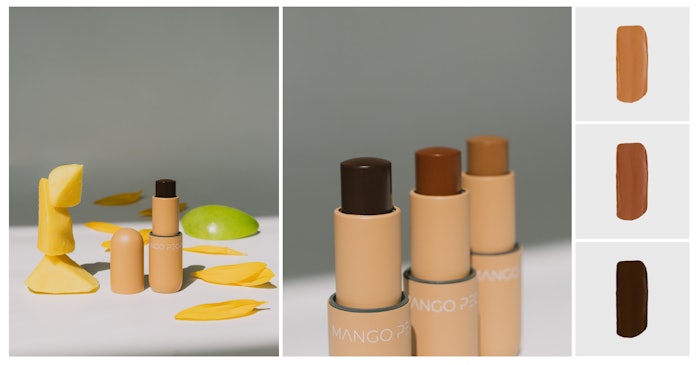 Multifunctional makeup brand Mango People is launching on Sephora.com today, August 18, 2023, including its multi-sticks, highlighters and bronzers. The launch reportedly marks the debut of Ayurvedic makeup at the retailer.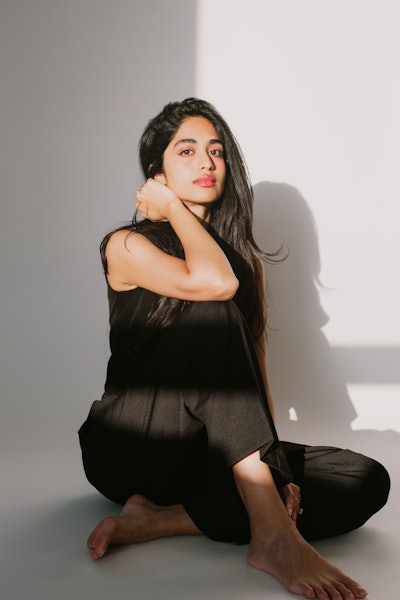 Mango People CEO Sravya Adusumilli, who founded the brand in 2020, tells Global Cosmetic Industry, "Mango People will be launching into Sephora.com (online only) with our TikTok-viral line of Multi Sticks ($27), Highlighters ($27) and Bronzers ($27) that can be applied to the cheeks, lips, and eyelids. For the past 2 years, we focused mainly on direct-to-consumer e-commerce sales. We are looking forward to becoming an omni-channel and expanding our retail partnerships, starting with Sephora (online only). I think our founding story, unique ingredient philosophy as well as our highly engaged and loyal community that loves our products are the reasons why Sephora said 'yes,' to Mango People."
She adds, "The guidance, support, and mentorship Sephora provides for new indie brands is truly unparalleled. They are truly with you every step of the way. We are extremely excited to be launching at Sephora. Through this partnership, we are hoping to bring more awareness to the brand and have our products easily accessible to our community members around the world."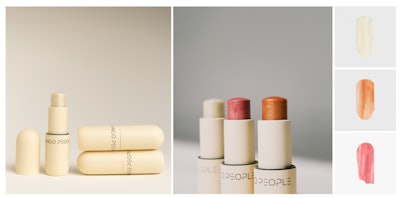 The AAPI- and woman-owned cosmetics line taps ingredients such as adaptogens (ashwagandha, brahmi and triphala), healing plants and herbs to revitalize and elevate the skin, even as it adds rich and long-wearing pigments for the complexion.
"From our ethos to our ingredients, my South Asian roots have greatly influenced our brand," says Adusumilli. "Mango People's journey began with me going back to my roots, where our ancestors have always looked to nature for answers. I researched Ayurvedic principles and its teachings of using powerful plants and herbs to heal the body, mind, and spirit. And, one philosophy that really spoke to me is 'if you can't eat it, it doesn't belong on the skin.' Of course, it's not meant to be taken literally! But, the idea is that one should be conscious of what they put on their skin as much as what they put inside their body."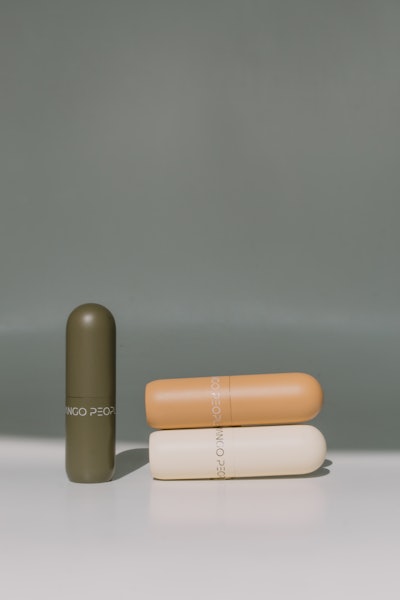 She adds, "This idea had a great influence on the brand and the ingredients we chose. In fact, if you read our ingredient list it reads like a recipe and you can recognize 80% of them. You can also find many of them in your kitchen."
Adusumilli continues, "Furthermore, our entire collection is infused with a proprietary blend of adaptogenic herbs from Ayurveda. They are powerful healing plants and herbs used in Ayurvedic medicine for thousands of years. They are known for their calming and soothing properties. As an example, we use ingredients like Ashwagandha, which have incredibly calming and soothing properties. We have hundreds of reviews and emails from customers who have acne-prone, eczema, and dry skin that love our products and confirmed they work well with their skin without causing any irritation."
She concludes "Our products are the perfect solution for today's beauty consumers. They are easy-to-use, multi-purpose makeup products made with high-quality and safe ingredients that can be applied quickly or on the go. They accentuate natural beauty and give a "your skin but better" look in less than 5 minutes."