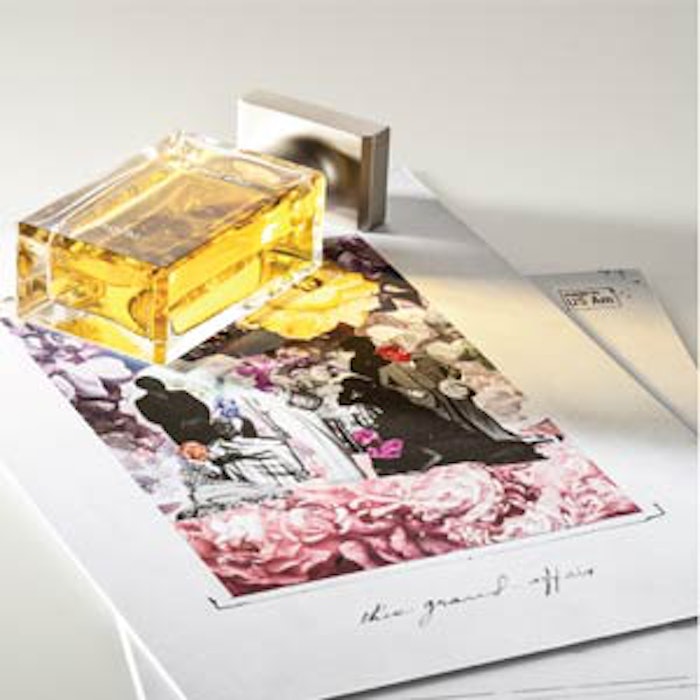 Not subscribed? Sign up here for your free Global Cosmetic Industry subscription.
When John Blocki's family migrated from Prussia to the United States in the mid 1800s, they brought with them a sense of old-world elegance and a desire for a new-world way of life. In reviving Blocki's American perfumery brand on its 150th anniversary, Tyler Kraemer, the great-great grandson of John Blocki, and his wife, Tammy Kraemer, sought to merge the brand's legacy with a contemporary niche twist.
Further reading: Rethinking Fragrance
An American Perfumer is Born
John Blocki was born on June 15, 1845, in Prussia and later moved with his family to Sheboygan, Wisconsin. Beginning his career in pharmacy, Blocki eventually relocated to Chicago and opened his own dedicated perfumery and toiletry creation and retail business.
Immensely popular and well-respected in America's nascent perfumery industry, Block served as the first vice president of the Manufacturing Perfumers' Association of the United States from 1909 to 1910. He successfully ran John Blocki & Son as one of the country's largest perfumeries until his death, after which it was sold and, eventually, shuttered.
Reviving a Lost Brand
The Kraemers say that Blocki combined sharp business acumen, general good-naturedness and a brilliant creative streak—qualities they infused into their brand revival. In addition to scents that intertwine old-world sophistication and contemporary artistry, Blocki Perfumes' trio of new launches feature striking packaging and promotional materials that evoke poetry and botanicals.
John Blocki's original perfumes were packaged in elaborate bottles, many of which contained preserved flowers, echoes of which are seen in the latest Blocki Perfumes launches. In addition, the scents—for walks, this grand affair and in every season—are named after passages from the memoir of John Blocki's mother, Emma.
While the scents are inspired by the past, Tyler Kraemer says, "We didn't want to limit ourselves to that or copy anything, but [rather] pulled elements from it."
The fragrances were developed over many iterations with no definitive timeline or creative budget, the Kraemers say. They researched the Blocki & Son history and explored the unique elements of American perfumery.
As Tammy Kraemer notes, Americans' relationship to history tends to be referential, rather than reverential. In that spirit, the brand's packaging employs a collage of vintage elements, floral imagery and tactile design facets (rough paper, weighty bottle, engraved cap) to evoke "layers of meaning."
Working with design firm POWERSHOVEL, they also created colorful lithographed retail displays and educational material.
The Fragrances
The fragrances, formulated by perfumer Kevin Verspoor, are built around major notes from the original Blocki & Son perfumes, then contemporized with modern elements.
The scents, which contain a high level of naturals and no artificial colors, include for walks, "an earthy forest violet wreathed in cool spring greens," which comprises French orris, mint, fir needle and freesia; this grand affair, "a festive oriental illuminated by a modern citrus twist"; and in every season, "a magnificent floral bouquet wrapped in intimate musk."
The fragrances will be carried by select retailers. While other scents are being developed for the line, they won't be rushed to market, the Kraemers say.
They add that the project from conception to launch benefited from collaborators who "embraced the unusualness of the project" and were willing to contribute their time and knowledge.