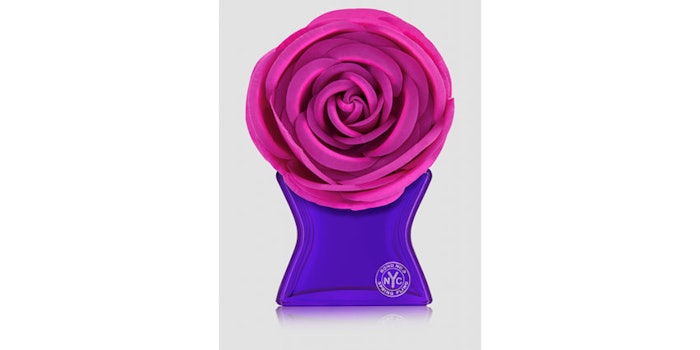 On April 1, 2018, Bond No. 9 will launch its Spring 2018 fragrance, Spring Fling. 
The fragrance is the sister scent to Bond No. 9's New York Fling. Spring Fling is said to be "an up-to-date floral-on-floral bouquet," with notes such as lily of the valley, passionflower, rose-like honeysuckle, jasmine, wine-like freesia, amber, musk and teak. 
The fragrance bottle, in the signature Bond No. 9 shape, is a deep violet-blue and is adorned with a fuchsia silk flower. The bottle displays a handwritten message that reads, "You love me right? So come back for more of me." 
The new fragrance will be available at Bond No. 9 New York Boutiques, Saks Fifth Avenue nationwide, select Bloomingdale's stores, Harrods UK, and www.bondno9.com.

100ml retails for $375.