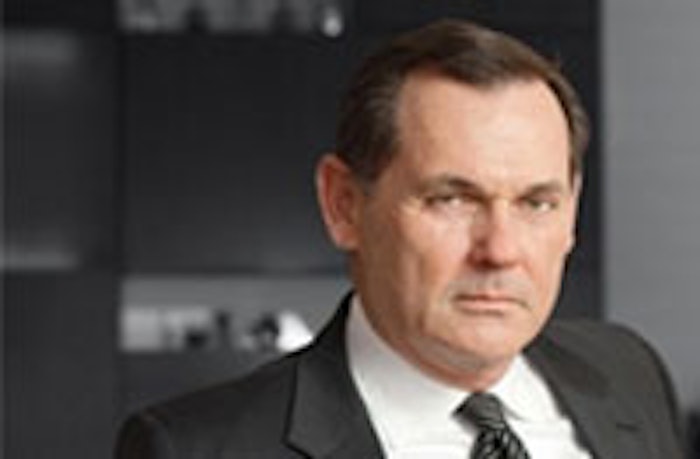 The Fragrance Foundation will honor Bernd Beetz, Coty Inc.'s former CEO, at the 13th Circle of Champions dinner on Oct. 11, 2012, at the St. Regis Hotel in New York.
"It is a great privilege to be in such illustrious company as past honorees Camille McDonald, Thia Breen, Don Loftus, Leonard Lauder, Michael Gould, Pete Born and many others," Beetz said in a statement. "These are the guiding lights, the innovators of the industry, so it is very meaningful to me to be included in this distinguished circle."
The Circle of Champions Award is presented annually at a dinner ceremony held in honor of an individual, selected by the board of directors, who has made a notable impact on the fragrance industry.
Citing the reason for honoring Beetz, The Fragrance Foundation said he helped transform Coty into a leading global beauty company since 2001. In just 10 years, Beetz amplified the organization's presence and initiated launches that have led to double-digit sales growth and a doubling of profitability.
"Can there be a more exemplary role model than Bernd Beetz?" said Jill Belasco, The Fragrance Foundation's chairperson. "He has led an incredible expansion of the Coty fragrance division into the amazing powerhouse it is today."
"Harnessing superstar celebrities such as Jennifer Lopez, Madonna, Lady Gaga, Calvin Klein, and fashion icons like Bottega Veneta and Playboy, Beetz helped revitalize Coty's fragrance portfolio, galvanizing fans and enticing consumers using every modern method of communication, while working retail magic with outstanding success," Belasco added.
Beetz has been honored with a number of awards throughout the years including the Marco Polo Award (2002), the highest honor given by the Chinese government to a foreign business leader; the Beautiful Apple Award; the Mechtild Harf Award from DKMS; and the Kan of the Year award by Cosmetique magazine.