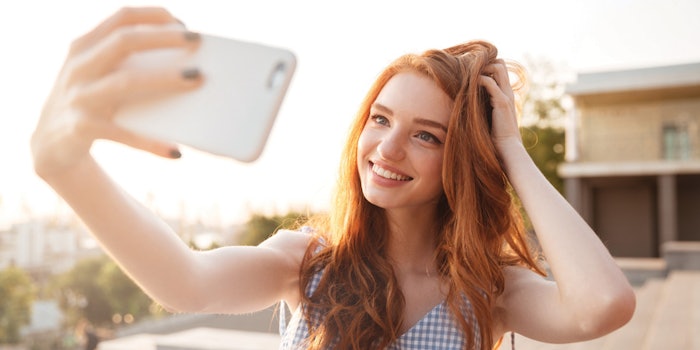 Amid the COVID-19 outbreak, massive waves of hair care spending switched online, creating unprecedented and unanticipated new opportunities for personalized brands that rely on virtual tools for product selection, tutorials and more (see Madison Reed Appeases Salon Regulars Stuck in Lockdown). As a result, many of the insights presented herein are likely more relevant than ever.
—Editor
In October 2019, The Benchmarking Company conducted a primary research study with more than 5,700 U.S. beauty consumers to better understand the burgeoning personalized hair care category. Data from the survey provided insights on the growing interest in personalized hair products, the most appealing benefits of customization, top personalized products she is already using and more.
Consumer Interest is High for DIY
Thirty-six percent of consumers have experimented with DIY hair care products at home, which include adding a unique ingredient to an existing product or mixing two hair care products together to create something entirely new. And the results? As with skin care and color cosmetics, most consumers admit that the results were just OK (52%); however, 42% say the end result was great.
In general, personalized beauty is interesting to consumers. Seventy-seven percent say they are interested in purchasing products from their favorite brands (skin care, color and hair care) that they can personalize or have customized specifically to their preference.
Top Brands for Personalized Hair Care
Spending on conventional beauty products—on average between $26–$250 per year—still trumps spending on personalized beauty, but that does not mean the interest in these products isn't there for consumers. Forty-four percent of consumers have already purchased hair care products personalized to their needs (see T-1 in June Digital Magazine). The top brands mentioned for personalized hair care include Function of Beauty, Curology, Pantene, Prose, L'Oréal, Aveda and Matrix.
When it comes to the benefits of customized or personalized hair care that she values most, price point is the top driver at 67% (see T-2 in June Digital Magazine).
Hair care consumers are also taking advantage of personalized recommendations while shopping in-store or online at their favorite beauty retailers. When at an actual store, 43% have asked a beauty expert or associate for a personalized recommendation.
As a way of pinpointing customized products or treatments for their tresses, 37% have taken an online hair care quiz and 26% have taken a hair color quiz. Depending on the products, 77% of consumers trust these quizzes to accurately make recommendations. After taking just one quiz, 73% sometimes make a purchase.
As with color cosmetics, consumers are intrigued by and interested in trying augmented reality programs and apps (see T-3 in June Digital Magazine) that let them virtually try on different hair colors and styles, and to help guide their purchasing options.
For the full article, check out Global Cosmetic Industry's June digital magazine. 
Catch up on Part 1 and Part 2 of the series.
Denise Herich is co-founder and managing partner at The Benchmarking Company (www.benchmarkingcompany.com), which provides marketing and strategy professionals in the beauty and personal care industries with need-to-know information about its customers and prospects through custom consumer research studies, focus groups, its annual PinkReport and consumer beauty product testing for marketing claims. The company's latest report is The New Age of Naturals, which provides a detailed look at the U.S. beauty and personal care consumers' affinity for natural and organic beauty and personal care products and the motivators and influencers that drive consumers to purchase more natural and organic products than ever before.