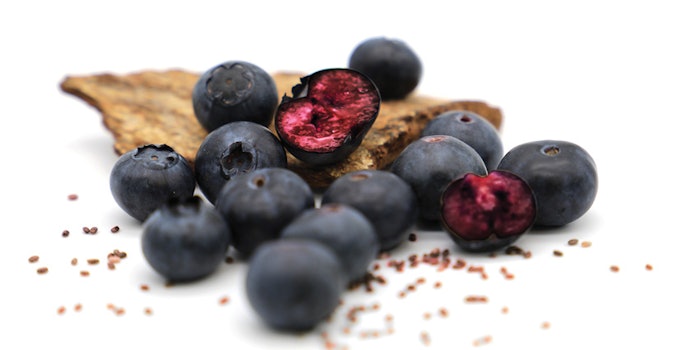 Recent ingredient launches in hair care address a variety of consumer concerns, including hair repair, color protection and scalp health. Global Cosmetic Industry breaks down these new launches by category.
Hair Repair
Giada Maramaldi, personal care category manager, Givaudan Active Beauty, says, "Hair fibers may be easily damaged by excessive porosity and permeability. Omegablue was demonstrated not only to protect the skin from excessive permeability, but hair fibers, too. Natural hair swatches were damaged and then tested for their permeability (hair porosity), a marker indicating hair fragility. During ex vivo test, 12 hair locks have been damaged by being dipped in ammonia (20') and hydrogen peroxide (20') twice, then have been divided into groups of 4 swatches each and a fifth group of non-damaged hair locks have been kept as a reference."
Maramaldi continues, "After the damage, they were washed with a neutral shampoo, rinsed, conditioned with a conditioner containing 2% Omegablue or the placebo, rinsed, dried and dipped into a colored solution (Patent Blue, 10'). After drying, they were dipped into deionized water (10'), so that the traces were released. The product efficacy is shown as a lower percentage of the marker liquid absorbed by the hairs treated with the Omegablue conditioner, measured by colorimetric assessment via a calibration curve. A 12% lower amount of liquid is absorbed in the active sample, indicating a lower permeability, linked to a lower fragility of the hair fiber. Omegablue is then a perfect ingredient to be formulated into hair protection shampoos and rinse off/leave on conditioners and hair masks."
Scalp Health
Yohan Rolland, global category manager, Givaudan Active Beauty, says, "The sebum-regulating effect of Mangixyl has been assessed on scalp with a rinse-off product (shampoo) in a clinical study versus placebo. Two groups of 20 women with an oily scalp applied either a placebo shampoo or a shampoo containing 1% Mangixyl, every two days with two applications. At D0 and D28 the sebum content has been measured on their scalp with a sebumeter. Mangixyl induced a significant decrease of the quantity of sebum by -20% (p<0.01) compared to placebo after 28 days on [the] scalp. Illustrative photos showed that hair fibers are lighter and less greasy than on the placebo."
For the full article, check out Global Cosmetic Industry's October 2021 digital magazine.