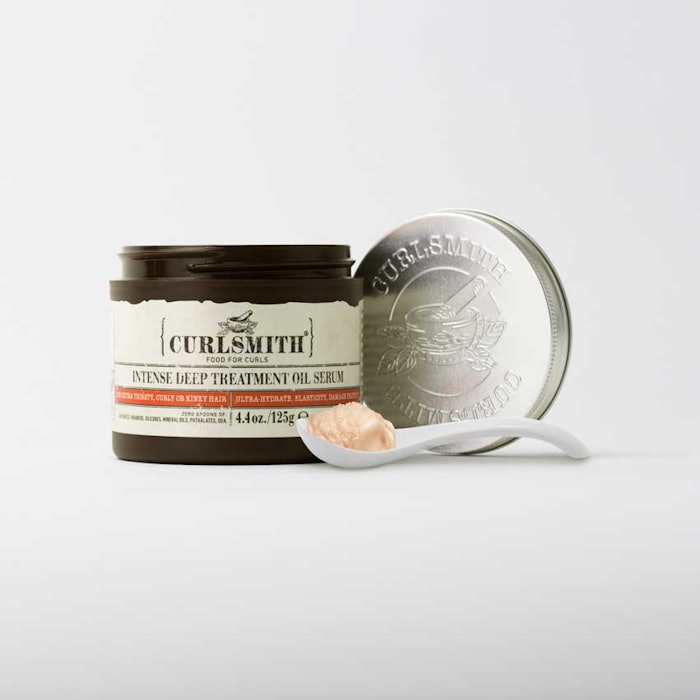 Curlsmith, a hair care brand created for curly-haired consumers, has launched its first range on both Ulta.com and QVC. 

The range is made up of four products: Conditioning Wash (2-in-1 shampoo and conditioner); Oil-in-Cream (leave-in conditioner); Treatment Serum (leave-in repairing balm) and styling Souffle (styling jelly). 
The products are reportedly formulated with natural ingredients, including resurrection flower, "a dry shrub that survives for up to three years without water, transforming into a lush plant on contact with moisture. This property helps it revive and lock moisture into dehydrated or damaged curls," the brand explains. 
For more information, please visit www.curlsmith.com