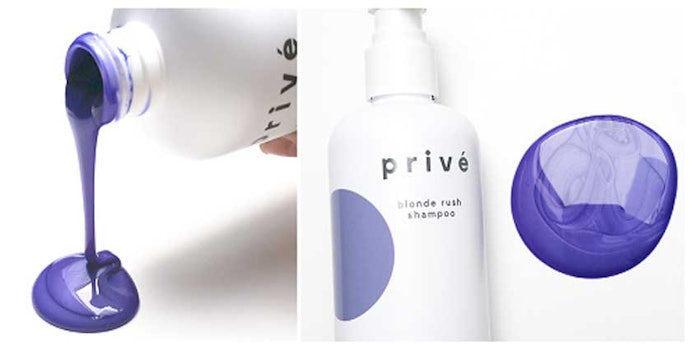 Hair care company, Privé, has introduced its new Privé Blonde Rush Care system. 
According to Privé, the use of Violet 2 in most blonding shampoo and conditioners only counteracts the yellow spectrum and actually off-colors as red, adding to brassiness. Privé has created its Blonde Rush duo—shampoo and conditioner—with blue-violet hair color pigments, including Basic Blue 99. This formulation reportedly provides much stronger and longer-lasting counteraction by depositing a higher dose so that everything from yellow to red-orange is offset.
The Blonde Rush duo is available on www.priveproducts.com and at salons nationwide.