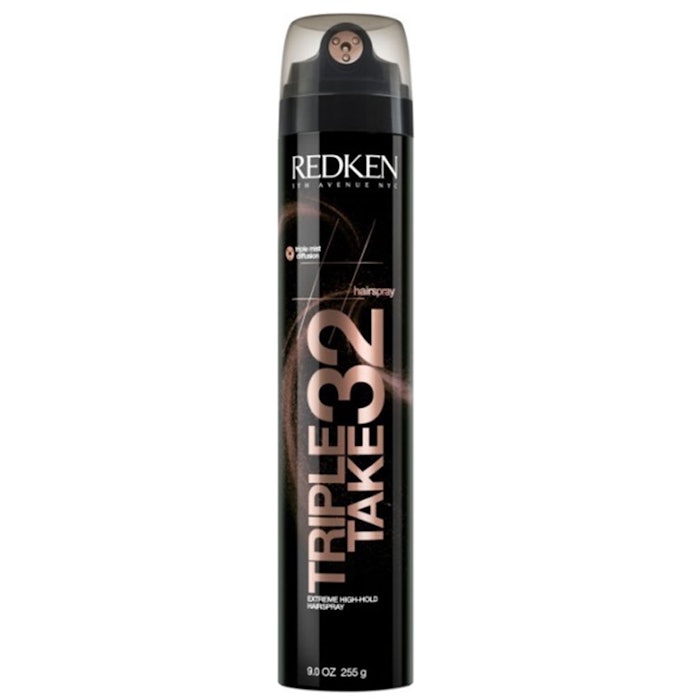 What it is: Triple Take 32 High-hold Hairspray by Redken
Claims: Whether you're creating voluminous waves, a sculptured style or an elegant updo, Triple Take 32 extreme high-hold hairspray will make people do a triple take when used to create the season's must-have hairstyles. It's the highest hold hairspray yet with no crunch, long-lasting lift and body, and 24-hour control and humidity protection all in one. Its innovative packaging features Redken's exclusive new tri-mist spray with three individual actuators that apply a super-fine, even mist with maximum coverage.
Ingredient Highlights: The fast-drying formula leaves no flaking, residue or waste. Irresistible fragrance with jasmine, orange blossom and sandalwood.