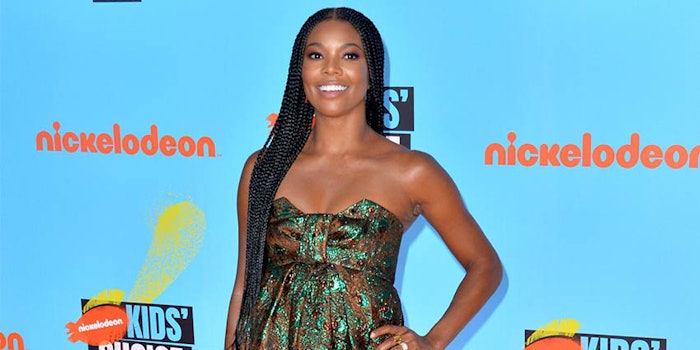 Flawless by Gabrielle Union, a hair care line for textured hair the actress originally unveiled in 2017, is set to relaunch in August. Gabrielle Union has revealed amid the relaunch the line will be affordable and Black-owned, according to an article on Essence.
With the relaunch, the line will initially offer 11 products including shampoo, conditioner, detangling leave-in conditioner, scalp tonic, hydrating curl spray and a restoring oil treatment, according to the article. The products range from $4 to $10 and will be available on Amazon.
When Union initially launched the line she had suffered significant hair loss due to in vitro fertilization treatments, according to the article, so she and her hairstylist and friend Larry Sims spent time working on formulas to regrow her hair.
The two decided the priorities of Flawless by Gabrielle Union were making the products with natural ingredients, as well as buying back ownership to establish the brand as a Black-owned and Black-led business, Essence reports.
Union and Sims are also using the platform to celebrate the beauty of Black hair and highlight other Black-owned businesses, while ensuring the brand is dedicated to supporting and representing the Black community, according to the article.