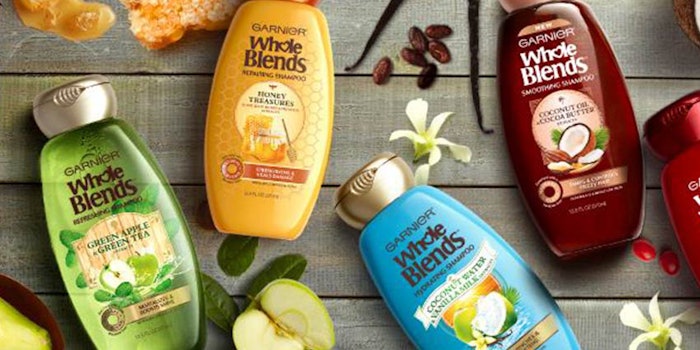 @garnierusa/ via Facebook.com
Whole Blends has debuted a new campaign celebrating the diverse hair types  found in families around the country.
"Blended Makes Us Better" showcases Whole Blends' ability to nourish and care for every hair type, and to cater to diverse hair needs. A survey conducted by the brand found that three out of four women live in a household with multiple hair types, and that 89% of women would define their own hair as having multiple types.
Related: Are We Using the Wrong Descriptions for Textured Hair Care?
The campaign, which debuted with a video, highlights two of the brand's blends—Repairing Honey Treasures, which blends honey with propolis and royal jelly to strengthen and heal damaged hair, and Whole Blends Smoothing Hair Care, which brings together coconut oil and cocoa butter to soften and tame frizz.
"We are very proud to unveil the 'Blended Makes Us Better' campaign and celebrate the diversity of hair across America," said Anncy Rowe, senior vice president of marketing for Garnier. "With the insight that there are multiple hair types in a majority of American households, Blended Makes Us Better aims to educate families on the power of ingredient blends in Whole Blends hair care products to meet their unique needs at home for the entire family."