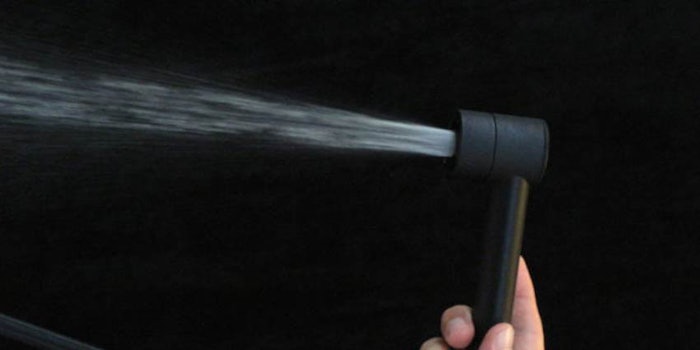 In response to the growing water crisis, L'Oréal and tech start-up Gjosa have teamed up to rinse shampoo with only 1.5 liters of water—compared to the standard 8 liters.
Gjosa has developed a low-flow showerhead (2 liters of water per minute), which breaks up the flow of water while accelerating the speed of the droplets, ensuring the rinse is still effective. Scientists at L'Oréal developed easier-to-rinse shampoos applied directly through the showerhead. Some water jet parameters have been adjusted in real conditions to obtain the appropriate rinse, without splashes, and reducing the water and energy consumption by nearly 70%
Access to water is becoming increasingly challenging: worldwide consumption of water is growing at twice the rate of population, and, according to the United Nations, by 2025 2/3rds of the world's population could be living under water-stressed conditions. Shampoos and shower gels use a significant amount of water.  
The innovation was tested in L'Oréal laboratories; prototypes of the new showerhead are currently being tested in hair salons around the world, including South Africa and the U.S.
"This is an exemplary exclusive partnership, as based on the expectations of consumers, it uses cutting-edge technology to bring them down the road of sustainable development, while offering a totally new consumer experience", said Gjosa co-founders Amin Abdulla and Luc Amgwerd.
"Initial results offer great perspectives for an innovation that visibly reduces the water consumption in our daily hygiene practices," added Laurent Attal, VP of research and innovation, L'Oréal. "This breakthrough technology is perfectly in line with our commitments to sustainable innovation."
Related: L'Oréal Spearheads SPICE Initiative