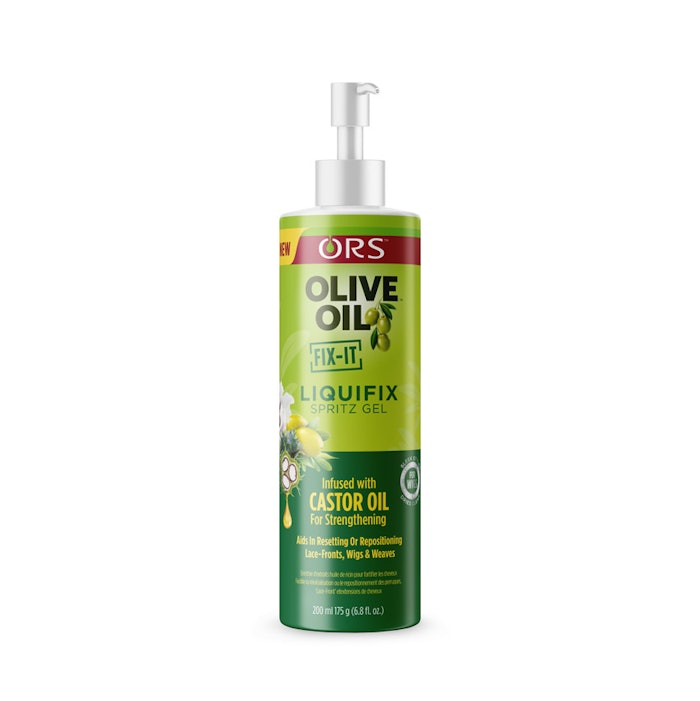 ORS Olive Oil has announced the launch of its new Fix It range created for the application and styling of wigs and weaves. 
The sweat- and humidity-resistant line was created to provide weave and wig wearers the flexibility to change up their style quickly, without sacrificing the integrity of their natural hair or scalp health, ORS explained. 
Every product in the range reportedly contains Keravis, a complex used for follicle stimulation and strengthening. Other key ingredients include olive oil, castor oil, burdock root and white peony
Products were created to dry quickly and leave no residue while also nourishing and protecting the natural hairline. 
The range includes:
Fix It Grip Gel;
Fix It Gellie Glaze & Hold;
Fix It Superhold Spray; 
Fix It Liquifix Reset Spray; and 
Fix It No Grease Crème Styler.