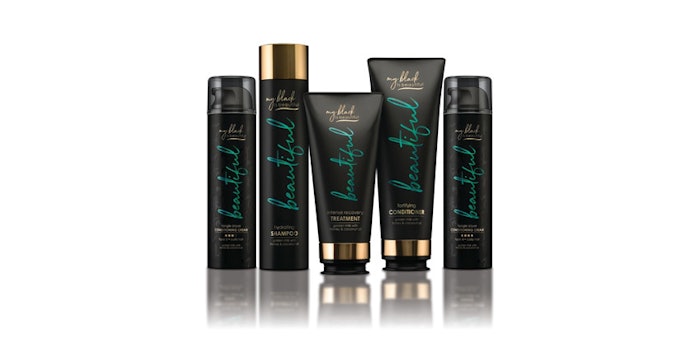 My Black is Beautiful, a platform committed to the support of Black culture, has launched a collection of hair care products exclusively at Sally Beauty. 
The line of products was created to nourish, moisturize, renew and style curly hair of all textures. The products contain the Golden Milk recipe which comprises a blend of turmeric, coconut milk, ginger, honey and coconut oil. The blend is reportedly a rich source of vitamins, minerals and amino acids. 
The line includes:
Hydrating Sulfate-Free Shampoo;

Fortifying Conditioner;

2 Tangle Slayer Conditioning Creams (for Type 3 and Type 4 Hair); and

Intense Recovery Treatment. 
Lela Coffey, brand director of multicultural beauty at P&G, stated, "The My Black is Beautiful line of hair products was inspired by the 2.6 million women in our online community who have evolving and diverse beauty needs. With Sally Beauty and My Black is Beautiful's collective focus on serving the needs of the online community, and P&G's vast technical knowledge of textured hair, the two companies established a partnership to deliver a new haircare line that is both inspired by and designed by Black women."