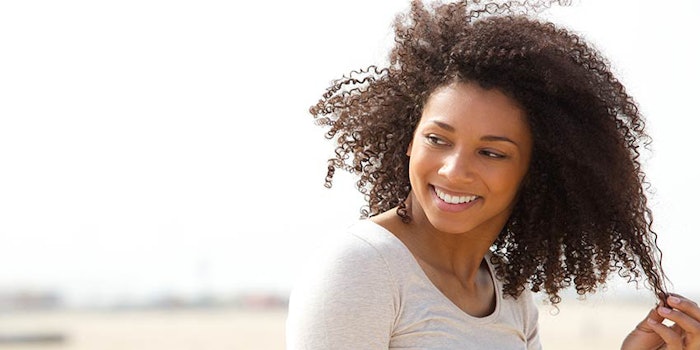 Textured hair consumers and brands are confronting biased beauty "norms" while simultaneously reshaping the hair care category.
Shea Moisture, one of the fastest-growing hair care brands on the market, recently partnered with bloggers and consumers who have faced criticism and outright bans of natural textured hair in the workplace. The goal: to reset society's definitions of what "normal" or "good" hair constitutes.
The company has partnered with to Perception Institute to run a 4,000-person study of implicit bias associated with black women's natural hair. Study findings will be released soon.
"Our forward track must focus on including everyone, embracing everyone, and celebrating the beauty – and normalcy - of everyone's differences."
Shea Moisture, which has a line of about 500 body, face, shave, cosmetic, men, baby and hair products made with natural, certified organic and fair trade ingredients, currently offers more than 150 hair products for specific textures and conditions.
It's latest campaign includes the Good Hair Day styling tool which allows consumers to match their hair needs with specific product recommendations based on a photograph or selfie.
"We are constantly iterating on our approach to what are considered 'industry' standards and what we hold as 'our' standards – testing, learning and growing as we work to serve her better," said Richelieu Dennis, founder and CEO of Sundial Brands. "Even when we've conducted limited-run label tests using 'normal' on our packaging, the results have shown an overwhelming preference for need state vs. normal because of its exclusionary nature. We have always focused on how to innovate and serve women according to their individual needs and where they are at any stage of their lives. This is why the women who use SheaMoisture have such a special relationship with the brand. She knows we are listening to determine what she wants, what she's missing, and what her hair and skin challenges are. She knows the products actually work for her because they were formulated for her needs – not an ill-defined normal."
"With SheaMoisture's launch of #BreakTheWalls earlier this year, we furthered our 25-year mission to spark meaningful conversation and action towards true inclusion and a more empathetic mindset in the beauty industry and our society, which includes bringing down both literal and metaphoric walls," said Dennis. "With our first iteration, we showed the physical walls coming down. With 'What's Normal?' we are confronting the mental walls that encourage us to force-fit ourselves and others into falsely constructed beauty and 'good hair' ideals. By questioning the very concept of a normal standard, especially as it applies to beauty and to hair type or texture, we can begin to see how arbitrary, narrow and potentially destructive it is and course-correct ourselves on a path to where everybody gets love. Our forward track must focus on including everyone, embracing everyone, and celebrating the beauty – and normalcy - of everyone's differences."