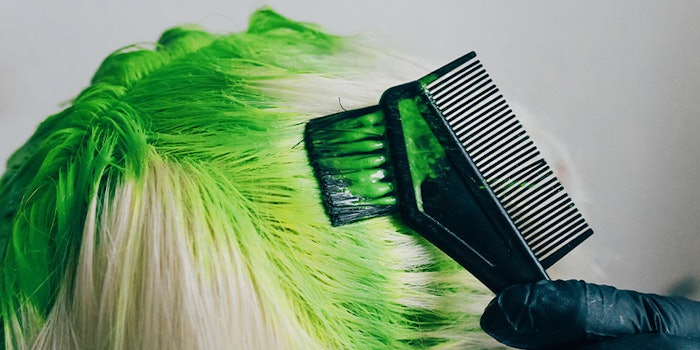 With consumers still quarantining at home, current beauty trends are seeing an increase in DIY and at-home kits, according to Spate. 
Related: Beauty 2021 & Beyond
1. Elevated Hair Dying
Consumers started this year off learning how to dye their hair, but they're taking it to the next phase with balayage kits.
On average, there are 4,800 searches for balayage kit in the United States every month, and interest has grown 59.9% since last year.
Consumers are seeking out balayage kits from brands like Madison Reed and Garnier, but the majority of top searches are not brand-driven.
Styles such as babylights and shadow roots are seeing much lower volume in average monthly searches for "at-home," but interest among consumers to DIY these styles is growing.
2. Face Mask Applicators
On average, there are 6,600 searches for face mask applicators in the United States every month with interest at a 52% increase from since last year. 
There are no brands connected with this search trend, meaning there's room to innovate in this space, as well as skin care applications overall, including serums and creams.
3. Neon
Throughout 2020, consumers have taken an interest in neon. On average, every month there are 8,400 searches for neon makeup in the United States, and interest has grown 14.6% since last year. 

Hair is also seeing an increase in neon looks. Arctic Fox is the only brand that is experiencing strong growth in search association with "neon," while there are no makeup brands owning this trend.
Spate recommends showing consumers how to achieve a look, as they are seeking out ideas and tutorials regarding neon. 
Neon isn't going anywhere, as demand is predicted to grow even stronger in the next 12 months.