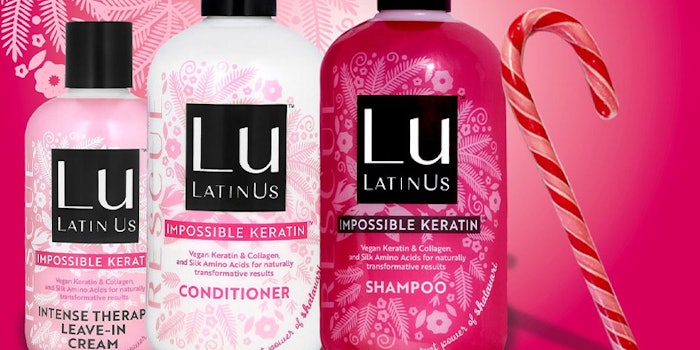 LatinUs Beauty, a line of hair care products formulated for the needs of Latina hair, has launched its trailer of "Lu: The Power of Us," a planned telenovela series starring Victoria Ruffo, Marlene Favela and Sofia Castro.
Related: Function of Beauty Launching at Target
LatinUs Beauty is leveraging this series as a way to generate brand awareness, driving customer engagement and retention through culturally relevant original content.
The telenovela follows three generations of Latinas featuring themes of empowerment and representation all while highlighting the family traditions that inspired the creation of this unique hair care line.
Millie Carrasquillo, chief research officer, LatinUs Beauty, said, "There was no hair care brand catering to the Latina woman, and it was time for that to change. We conducted extensive consumer research including ethnography and meeting with Latino/Latina salon owners, to provide the team with insights necessary for creating the brand positioning, nomenclature and tone of voice. This unconventional approach will ultimately serve as a brand case study during a time of disruption that required innovation and ideation for ways to authentically connect with the consumer."
Güero Castro, chief content officer, LatinUs Beauty, said, "LatinUs is uniquely positioned at the intersection of beauty and entertainment and "Lu: The Power of Us" was designed to identify with the highly coveted Latina consumer. We wanted to capture the power and strength of the full multi-generational spectrum of Latina women, through compelling storytelling while also bringing this multi-dimensional brand to life."