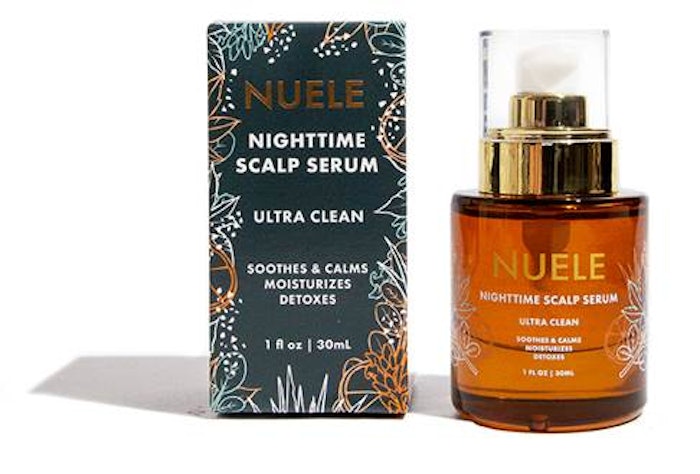 Nuele has launched its Nighttime Scalp Serum that is said to detox, soothe and moisturize the scalp while the user sleeps.
Packed with antioxidants and humectants, the formula also incorporates Aloe vera to calm and soothe scalp skin, while castor oil moisturizes and argan oil removes any toxins.
The Nighttime Scalp Serum is non-greasy and light enough for all hair types. It is also promoted as vegan, cruelty-free, waterless and clean.
Ingredients: Organic Moringa Oleifera (Moringa Oil), Organic Ricinus Communis (Castor Oil), Organic Aloe Vera, Organic Argan Oil, Organic Lavandula (Lavender) Extract, Organic lemon extract.