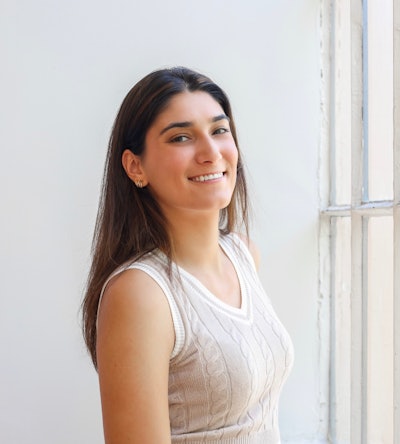 Fully Fyne, a new hair care brand focused on the unmet needs of those with fine hair, has debuted with The Fyne Mask  ($46).
The mask features elula for moisture and smoothing and Phyllanthus emblica fruit extract to boost hair strength and rebalance the scalp. The result is added volume and bounce, as well as soft hair.
Fully Fyne has also introduced The Fyne Comb ($16), a wide-tooth bamboo comb created to reduce breakage and frizz while it stimulates the scalp.
"Launching Fully Fyne wasn't just a business move; it was personal," said founder Gina Elmanasterly. "As someone with fine hair, I've known the struggle of finding products that actually work. After years of research, I decided it was time to end the hair care treasure hunt for all of us with fine hair. No more settling for generic solutions that just don't cut it. I also wanted to create a space just for us fine haired individuals where we're not just understood but celebrated. It's about giving fine hair the VIP treatment it deserves and boosting confidence with every strand."