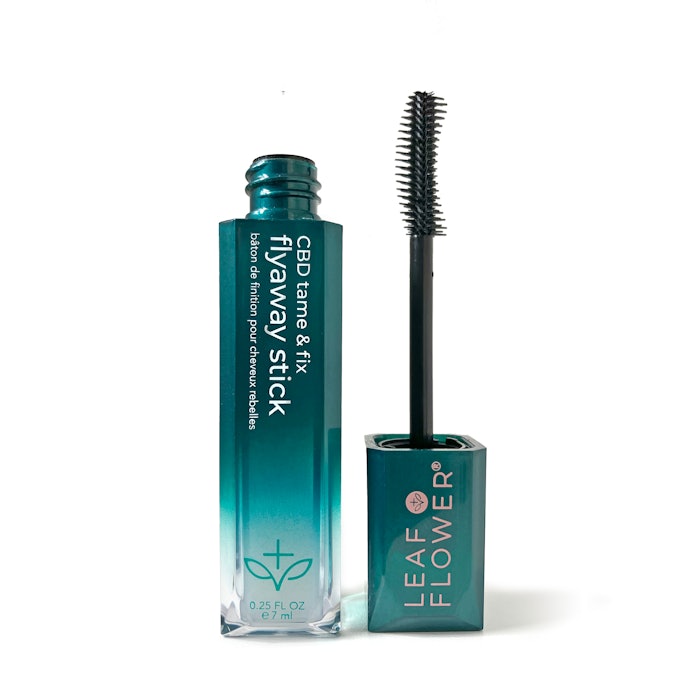 Leaf + Flower is launching its CBD Tame & Fix Flyaway Stick, a lightweight alcohol-free styler that controls flyaways, frizz, new hair growth and wiry grays, imparting a long-lasting polished finish without unwanted crunchiness, greasiness, weight or build up.
The THC-free CBD, CBC and CBG rebuilds broken fibers, helping to mend splits and tears.
 A unique peptide fraction enhances the hair's structural integrity by increasing the diameter of individual hair fibers from the inside-out for a fuller, healthier look. It also reduces friction between strands, helping to reduce mechanical damage.
The CBD Tame & Fix Flyaway Stick will be available starting November 15, 2023 at high end salons nationwide and LeafAndFlower.com. 
 Joe Lamana, global director of Leaf + Flower, said, "Leaf + Flower CBD Tame & Fix Flyaway Stick is an easy-to-use styler that instantly solves the frustrating problem of flyaway hair, while repairing hair from the inside-out to reduce flyaway and damaged hair in the long term. The spoolie applicator makes it easy to apply. Plus, it's ideal for use at home or on the go given it's similar to the size of a mascara tube. We're thrilled with the results it delivers when used."