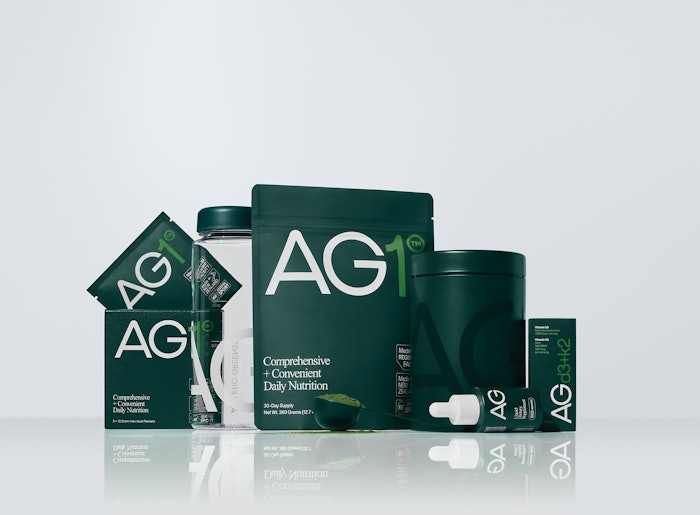 Athletic Greens has announced it has received $115 million in funding, led by Alpha Wave Ventures, to accelerate the meteoric growth of its subscriber base and ascent as a dominant global nutrition brand. 
Previously: Boosted Commerce Acquiring FoxyBae
Other investors include Mark Vadon, as well as returning investors SC.Holdings, David Blitzer's family office Bolt Ventures and Dr. Peter Attia.
This new financing will help Athletic Greens grow the AG1 subscriber base through increased digital and offline distribution, broaden geographic expansion, increase production capabilities, and bolster scientific research and innovation to both continuously improve AG1 and strategically develop and launch new products. 
In addition, Athletic Greens will further improve the customer experience, including bringing on new creators and partners, and also embracing emerging web3 opportunities. The company will also invest in its global manufacturing and logistics capabilities and expand distribution across digital and offline channels.
The investment puts Athletic Greens at a valuation exceeding $1 billion.
Athletic Greens founder and CEO, Chris Ashenden, said, "We have incredible momentum in our mission to help people around the world take ownership of their daily health by focusing on foundational nutrition. Consumers are demanding more from the health products they use daily and we have emerged as a leader by helping people realize their functional health goals with an incredibly high-quality and convenient product, AG1. I'm incredibly excited about the global movement we've created."
Rick Gerson, chairman of Alpha Wave Global, said, "Athletic Greens is rapidly growing a new, important category within the ascendant health and wellness space—built on trust. The story of how Chris and the team built Athletic Greens from scratch to this point while being bootstrapped until very recently is remarkable, and we think the story is only starting. They've built an impressive business based on a best-in-class product, an innovative customer acquisition model, and most importantly, a relentless focus on the customer. We're excited to see their continued growth and impact as they expand globally."