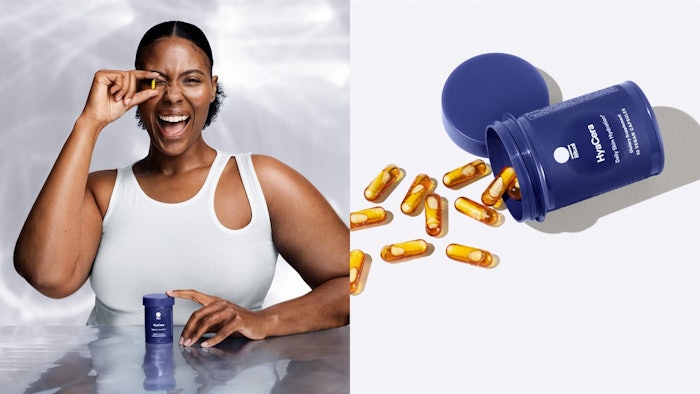 A recent survey noted that 92% of consumers believe the best way to obtain their beauty objectives is with an inside-out approach, which includes supplements. The data reflects beauty brands' recent expansion into cosmeceuticals, including Ritual's newly launched HyaCera vegan skin care supplement ($54/30 capsules).
The supplements feature a nested-capsule format that delivers a two-in-one formula. The outer capsule comprises PLT Health Solutions' Ceratiq (manufactured in partnership with Robertet Group), which comprises phytoceramides. Per the supplier, its major components are phytoceramides, glycolipids (in particular digalactosyl diglyceride [DGDG]) and phospholipids.
The inner capsule features Kewpie Corp.'s HyaCera, a low-molecular hyaluronic acid.
Combined, the ingredient technologies promote smooth skin and full-body moisture. Results are seen within 60-90 days, per Ritual. The supplement is meant to be additive to enhance an individual's topical skin care routine.