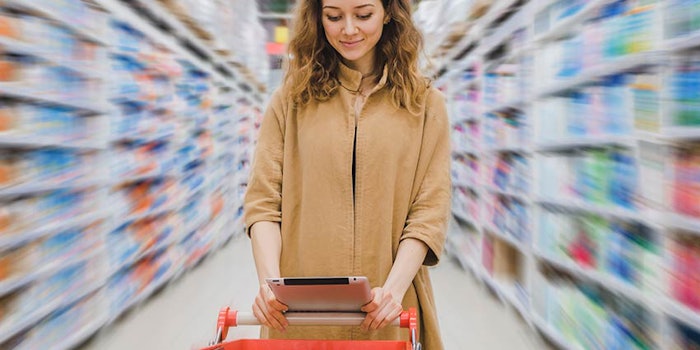 Market research provider Euromonitor International has unveiled the top 100 megabrands—and 25 of them are from the beauty and personal care industry, making it the second most represented category.
The report, "Top 100 Megabrands: How the World's Fast-Moving Brands Remain at the Top," ranks the top 100 most successful fast-moving consumer goods brands around the world.
"While several major brands have maintained their ranking for some time, the balance across the list is shifting," commented Tom Rees, industry manager at Euromonitor International. "People's attitudes to health and premiumization are evolving and brands that cannot meet new realities have lost out. Changes in how people research and shop online are having a profound impact. Also, the importance of different regions of the world has changed for many of these megabrands, raising the question of where companies should focus their resources most effectively."
Among the takeaways from the report's findings:
Revived consumer confidence and aspiration demand are driving growth— "Mass market brands have responded and premium brands have sought to increase differentiation through 'authentic' positioning and personalization," notes the firm.
Four of the top five brands are in the top 30 of each key region—L'Oréal Paris, Gillette and Dove make the cut in Asia-Pacific, Western Europe and North America.
Shiseido proves it: Asia-Pacific is Unstoppable—The brand cracked the top 50 overall, ranking first in Asia-Pacific—but failing to rank in Western Europe or North America at all.
Beauty and personal care brands on the list include:
L'Oréal Paris (5)
Nivea (9)
Colgate (11)
Gillette (14)
Avon (21)
Dove (22)
Garnier (29)
Shiseido (34)
Gemey/Maybelline/Jade (35)
Natura (36)
Pantene (38)
Lancôme (42)
Mary Kay (47)
Oral-B (50)
Johnson's (53)
Estee Lauder (54)
Chanel (57)
Head & Shoulders (63)
Olay (67)
Clinique (69)
Bath & Body Works (77)
Rexona (78)
Christian Dior (80)
Palmolive (82)
Neutrogena (85)