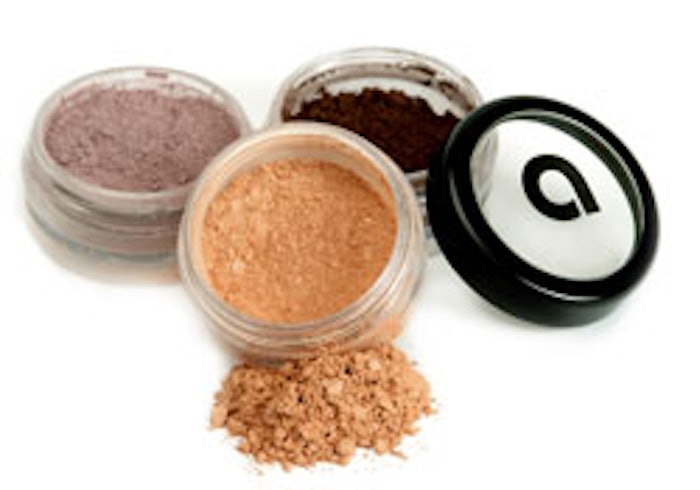 Ethnic women are spending significantly more money on cosmetic products like never before, for a natural look that enhances their unique features. GCI magazine spoke recently with several ethnically-focused color cosmetic brand owners about their thoughts on charitable giving and the use of natural and organic products.
It's About Community
Ethnic consumers respond to brands that support their local communities, particularly through ongoing alliances, annual events or monetary gifts. "'Cause' marketing, while not new, is a trend that will become standard operating procedure," says Tina-Gaye Bernard, senior manager of marketing and sales development, Sue Devitt Beauty. More and more consumers are holding corporations accountable, and consumers like to know that their spending is tied to a purpose.
Similarly, Real Cosmetics' founder Lubna Khalid and her business partner, Robert Kapnek, share a vision that the empowerment of women through beauty is key. To that end, Real Cosmetics is starting a nonprofit foundation that will deal with key women's rights issues globally. A percentage of the profits of all the brand's products will go to the organization. "We believe it is the social responsibility of businesses to be the force for global change," says Khalid.
As with traditional brand building, budget and support must be substantive and ongoing. Growing a brand or generating awareness is always a long-term investment.
Green is the New Black
Another investment women want their money to support is sustainability. On the other hand, women also want high-fashion without sacrifice, and pure, quality products that look good. Therefore, eco-friendly brands such as Afterglow, available in North American salons, spas and eco-boutiques, as well as in Marionnaud and Beauty Monop in France, are fulfilling this niche with safe, natural products and sustainable ingredients within their prestige brand.
Bioactive botanical ingredients and blends will become more pervasive as the natural and organic market matures. Afterglow's line avoids using pearlizing ingredients in foundations that tend to have an unflattering, chalky finish and infuses mineral cosmetics with certified organic antioxidants such as organic pomegranate and grape seed extract, jojoba oil, minerals and vitamin E.
The brand will launch its own organic pencil eye liners, pencil lip liners and gloss before the end of the year. With each new launch, the brand produces a wide range of products for women of every color. "We don't target ethnic groups specifically but rather put our product out for all women to enjoy," says Kristin Adams, founder, Afterglow. "The focus of our line is health and fashion, which appeals to all women, regardless of their color." The brand does, however, constantly have to distinguish Afterglow from other products, because ingredients that cause undesirable finish on deeper skin tones are not immediately evident.
The skin care results, plain and simple, are also what make Sue Devitt Beauty products unique. International makeup artist Sue Devitt developed her line by combining skin care technology to offer women around the globe the cosmetic colors and textures that provide results. Her formulations are available in the U.S., U.K. and Canada.
Editor's note: For more on Sue Devitt, read the "Added Value: Focal Point Q&A" in the November 2008 online issue. For more about ethnic color cosmetics, read "The Beauty of Color" in the December 2008 print issue of GCI magazine.