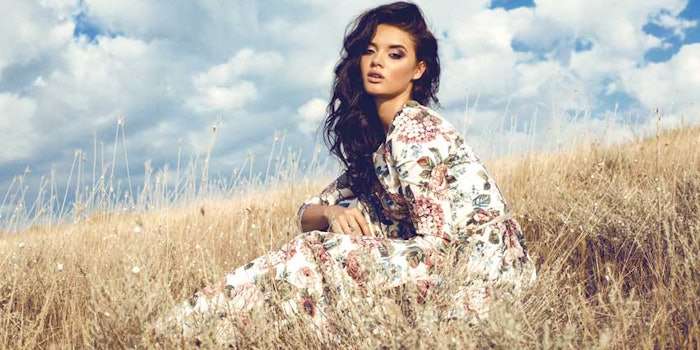 In a 2016 survey, Euromonitor reported that more than 10% of millennial respondents "ranked making a significant difference in the world as one of their top three life priorities."a In addition, 66% of all respondents said they try to positively impact the environment.
No doubt, consumers are increasingly focused on the ethical and moral implications of their consumption habits. A 2016 Morgan Stanley report, "Do Consumers Care About Ethical Retailing?"b detailed the nuances of attitudes among consumers. Good ethics impacted the decisions of 62% of surveyed consumers, compared to 84% who were concerned about good value for money. However, the ranking of good ethics grew as fast or faster than any other key brand consideration between 2010 and 2016, rising 9%.
Morgan Stanley's research also found that women care more than men about a brand's ethics, but not by much. A larger gap was revealed between older and younger consumers, with 58% of those aged 16-24 ranking ethics as a top concern, compared to 49% of those aged 55 or older.
Tackling elements such as ethical sourcing and sustainability are no-brainers for most suppliers and brands. It's when marketers begin to delve into social issues that things get complicated. For instance, when L'Oréal named transgender model Munroe Bergdorf to its True Match campaign, it scored plenty of progressive goodwill points. But when Bergdorf presented her unvarnished opinions on race relations, the brand quickly cut ties. This led to the resignation of fellow True Match spokesperson and Radio 1 DJ, Clara Amfo, and created an inevitable counter-backlash. (And an opportunity for cruelty-free makeup brand Illamasqua to scoop up Bergdorf as a spokesperson to score some big PR points.)
The question isn't whether ethics will play a role in the future of product development and marketing, but rather what form it will take and which envelopes brands are willing to push.
I hope you enjoy this month's Eco-ethical Beauty issue. See you again in November.
Jeb Gleason-Allured
Editor in Chief
jallured@allured.com
___________________________________________________
Global Cosmetic Industry Magazine Editorial Advisory Board
Alisa Marie Beyer
Coastal Salt & Soul
Molly Brooks
Sephora Collection, North America
Marie Alice Dibon
Alice Communications, Inc.
Jessica Estrada
Hue For Every Man
Michael Malinsky
WUNDER2
Fadi Mourad
Ada Polla
Alchimie Forever, The Polla Beauty Group
Art Rich, Ph.D.
A. Rich Development
Rick Ruffolo
R4 Innovations
Cristina Samuels
Mode Cosmetics
Laura Setzfand
Epiphany
Footnote:
awww.euromonitor.com; "Ethical Living," September 2017.
bwww.morganstanley.com