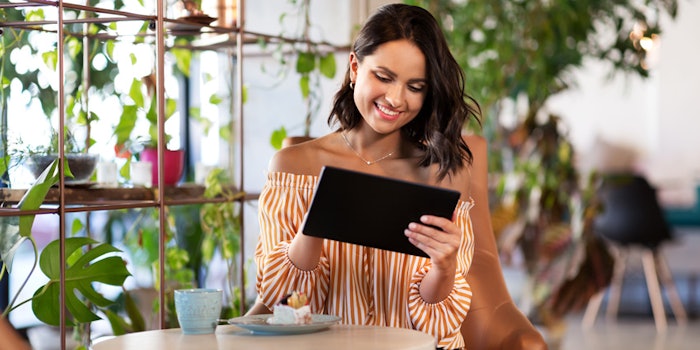 It's no easy task to deliver on brand experience. L'Oréal is a brand operating in the vanguard of beauty sector firms that understand the role experiences play in forging connections with consumers. Where it leads, everyone will surely follow.
The beauty and personal care giant has announced a shift towards selling services to complement its range of beauty products—in line with its goal of being the number one beauty tech company.
According to Stéphane Bérubé, L'Oréal's chief marketing officer in Western Europe, just selling products will not be successful in the future; services are key to engaging with consumers.
The Shift from Material to Experiential
Bérubé cites augmented reality beauty service, Modiface, which L'Oréal snapped up in March as one company providing consumers with top-notch selling services. Modiface uses augmented reality (AR) to develop custom beauty apps, which consumers can use to virtually try on different makeup and hair products.
It's also important to keep in mind that as technological advancements are breaking down the barriers between what's actual and what's virtual, the walls between products and services are also coming down. Brands are less defined by the products and services they offer, and more by the ambition that unites them with their audience—and the experiences they facilitate to bring people closer to that ambition.
We are about to embark on the next major wave of brand experience, as a new level of awareness is growing about how people want to interact with large organizations.
In this landscape, it becomes increasingly important to make sure that every experience is a direct reflection of the larger brand ambition. It's no longer enough to tell people why they should buy a product. Instead, the experience of the brand must be communicated as never before.
While this shift has a wonderful power to set brands free from categorical confinement, it also requires a lot of hard digging and introspection to best utilize multiple channels to engage, entertain and educate, 24/7. The way brands do this—from tone of voice, imagery and design, to video, music and sound—must be clear and consistent.
3 Ways to Build Brand Value
To rise to this challenge, beauty companies must build a continuous narrative that resonates, entertains and educates. This is a process that starts with understanding, defining and clearly expressing a brand's essence—its beliefs, ambitions and behaviors— then translates those values into a system that consistently facilitates engagement with their customers' shared beliefs and ambitions.
There are two keys that will unlock a successful brand experience: resonant interaction and clear, consistent delivery. To succeed brands must be brilliant at both.
If a beauty company wants to become more experience-oriented, it's something that needs to be driven from the very top. It requires a deeper understanding of the greater meaning that a beauty company brings to people's lives.
It's a change that's made easier by being approached in three distinct stages: define, align and amplify.
Define
What is the real change you seek to make in the world? What services, products and technologies can you use to make it easier for real people to be part of this change? What are the challenges they face and what are their frustrations? Imagine they can simply push a button to let you know they're smiling, frowning or straight-faced about the experience you offer them. Which button would they choose?
Align
Data and observational insights will help a beauty brand align with customer expectations and worldviews. It can help to think of customers as an audience instead of consumers. When going through this process, it's natural to think that in order to make a difference it will require more resources, more people, more scale, more funding. But real impact requires less: You only need more of the right thing and much less of everything else.
Amplify
The final step is using all available resources—internal and external—to amplify these opportunities for connecting with your audience. This requires elegantly designed systems and communications that allow your teams to consistently deliver a heightened experience of your beauty brand, on every channel, 24/7/365, with resonant emotional interaction and clear, consistent delivery.
5 Ways To Get Started
1.  Conduct a touchpoint audit.
Where is your brand exceeding expectations? Where does it need to be more consistent? What's missing that could create a more exciting or resonant experience?
2.  Map your customer's journey.
Create a holistic visualization of the many paths that your customer could take, from product discovery to unboxing to the following purchase. Then map the ideal journey you'd rather take them on in order to focus your efforts.
3.  Build your audience personas.
These should be relatable, real-world authentic depictions of your target audience. Use them as a filter to guide your choices for the entire brand experience funnel.
4.  Re-examine your best practices for each social media platform and your O&O channels.
Constantly evolving algorithms and trends require that you never assume last year's strategy will continue to convert next year.
5.  Develop a clear and flexible brand design toolkit.
This should always include templates and best practices for static design, motion graphics, animation, video and audio.
The Next Major Wave of Brand Experience
To create the experiences audiences crave, a growing number of beauty brands are recognizing the role that moving content can play. We are fast moving towards a world where consumers do more viewing than reading—Cisco predicts that by 2021 video will make up 82% of all consumer internet activity.
Embracing visual storytelling is a useful starting-point in forging these connections with consumers, as Estée Lauder has with the use of in-store motion graphics to build brand experiences around new products.
We are about to embark on the next major wave of brand experience, as a new level of awareness is growing about how people want to interact with large organizations. This awareness will enable us to build deeper, more sustainable engagement with our audiences.
Author bio:
Alex Moulton is an interdisciplinary creative director and entrepreneur with 20 years' experience in the fields of visual and audio branding, design, content, and marketing. Since joining Trollbäck as CCO in 2016, he has led successful initiatives for Apple, Google, Marriott, NBC Universal, NFL, Qualcomm, Samsung, Verizon, Viacom, and West Elm. In his previous role at VICE Media, Alex launched Live Nation TV, overseeing brand creative, marketing, and content development. Alex has also held executive creative leadership positions at Eyeball (now ModOp) and Expansion Team, the pioneering audio branding agency acquired by Eyeball.