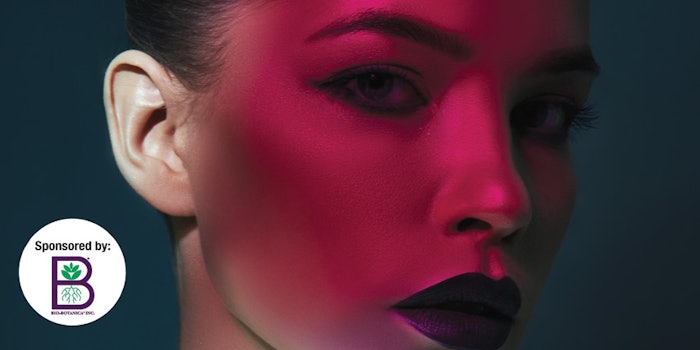 This report was prepared just as the COVD-19 (coronavirus) epidemic ramped up. Since the presentations detailed herein were delivered, global travel patterns, supply chains, brand strategies and consumer behaviors have been significantly disrupted. While this report highlights the underlying dynamics of the market, it does not capture the extent to which shopping channel preferences and other key considerations might be reshaped throughout the remainder of the year.
In early February 2020 more than 750 beauty industry professionals packed into CEW's annual market trend briefing in New York City—Global Cosmetic Industry was there. Certainly everyone in the room had urgent questions in mind, as voiced by CEW chairwoman Jill Scalamandre (of Shiseido): when is the makeup drought going to end, are big brands dead, and what will the novel coronavirus sweeping the planet do to consumer sales and supply chain stability? While not all of these questions were addressed, it was clear that the industry will have to adjust to new and evolving realities to continue capturing growth.
2019 Sales Decoded
Today, more than half of leading brands were either small entities or didn't yet exist 10 years ago. This is the new reality of beauty, said Larissa Jensen, VP, industry adviser, beauty at The NPD Group (www.npd.com), who noted that brands must now be tracked across both traditional channels such as department and specialty stores, TV home shopping and online, as well as key areas of direct retail innovation, including Instabrand, peer-to-peer and subscription models.
In this increasingly complex mix of brands and channels, U.S. prestige and direct retail beauty experienced flat year-over-year sales in 2019, per NPD data, a worse outcome than the foodservice sector, but better than the performance seen in apparel. (What do more successful sectors have over beauty? Convenience.)
Regional prestige sales
Broader North American prestige beauty sales were flat also, with Canada and Mexico increasing sales by 2% and 7%, respectively. Europe experienced a 1% rise boosted by a 1% rise in Germany, a 6% gain in Italy and a 7% increase in Spain. Those results were offset by a 1% decline in France and a 3% drop in the United Kingdom. South America logged a whopping 19% gain. South American gainers included Argentina, Brazil, Peru and Chile at 55%, 20%, 10% and 6%, respectively.
U.S. sales data
U.S. prestige beauty sales totaled $19 billion in 2019. Combined prestige and direct retail sales for the period totaled $29 billion, with prestige comprising 68% and direct retail making up the remaining 32%. Notably, every category experienced a slowdown year-over-year, Jensen explained.
Digging into the data, Jensen uncovered growth in prestige online sales, whereas in-store sales declined. Top prestige brands online included Estee Lauder, Clinique and Lancôme, while the same three brands also dominated the declining brick-and-mortar space, which is likely to suffer further in the wake of coronavirus concerns.
Direct retail's strategic victories
Similarly, in the direct retail space, while peer-to-peer brand sales dropped notably in 2019, they rose in the bath specialty, subscription and Instabrand sectors. Top Instabrands included Deciem, Glossier and Jeffree Star Cosmetics, while leading peer-to-peer brands included Rodan + Fields, Beautycounter and legacy brand Mary Kay. The subscription space was dominated by Dollar Shave Club, Curology and Ipsy, while bath specialty was led by Bath & Body Works, Lush and The Body Shop.
What makes direct retail brands so powerful is their understanding of where consumers shop, as well as their ability to capture a larger share of younger consumers year-over-year, Jensen said. For instance, Jensen noted that while Jeffree Star Cosmetics and Glossier operate in the direct retail channel, their customers' shopping preferences are radically different. To illustrate, while Jeffree Star customers might also shop at Hot Topic or Morphe or Adam & Eve, Glossier's consumer would be more likely to spend money with Patagonia, Goop and Thrive Market.
The results tell the whole story: In 2019, Morphe increased its share of U.S. female consumers under the age of 35 from 5% to 8%, while Glossier expanded from 3% to 5% and Jeffree Star Cosmetics rose from 3% to 6% in the same period.
Mass sales results
Mass beauty in-store U.S. sales totaled $39 billion in 2019, according to a presentation by Genevieve Lee Aronson, VP of communications at Nielsen (www.nielsen.com). She noted that, at the same time, unit sales declined, reflecting gains from higher prices.
Mass beauty online sales for the same period totaled $14 billion, driven by 20 million new online beauty and personal care shoppers. The pace of growth, however, is slowing down. Nielsen forecasts have shown this channel expanding anywhere from $21.7 billion to $29.2 billion by 2025, depending upon the rate of online shopper growth and the ease of the shopping experience they encounter.
Aronson explained that the omnichannel shopper is increasingly the norm, with categories such as cosmetics, nail grooming and skin care registering nearly one quarter of sales to this shopper. She added that nearly half of surveyed shoppers are using or willing to use augmented or virtual reality tools to examine products and services, while 57% are using or willing to use a mobile app for in-store navigation of products, deals and promotions.
Search trends & shopper intent
During a presentation of data derived from Google searches, Yarden Horwitz, cofounder of Spate (www.spate.nyc), and Flynn Matthews, Google's head of insights and analytics, global CPG, noted that consumer search data has unveiled beauty's new reality:
Unique subsegments are driving consumer interest in all categories.
Branded searches make up 22% of the total volume in beauty, growing at 20% year-over-year. This has given an advantage to legacy brands, but that advantage is shrinking.
Successful brands have outpaced the market by delivering micro-category offerings such as brow tattoos, or by leveraging the popularity of key vloggers such as Jeffree Star.
Beauty's Needless Discounting Epidemic
As NPD's Jensen warned in her briefing in 2019, discounts have proliferated. A deep promotional cycle has since broken out, featuring aggressive discounting that saturated 30 out of 52 weeks last year. Jensen once again warned that there are no winners in this race to the bottom.
During their presentation, Horwitz and Matthews noted that Google data has unearthed new shopping patterns in the Unites States and beyond. These were led by growing spikes in spending around China's increasingly global Singles' Day (November 11) shopping event, around which search volume doubled year-over-year, as well as emerging opportunities associated with Vid Con and International Women's Day. By using search data, brands can identify new seasonality to expand marketing opportunities beyond traditional holidays.
However, these opportunities can be undercut by discounting missteps. As Jensen illustrated, dollar volume in November 2019 was huge due to Singles' Day. Unfortunately, brands needlessly promoted discounts online for products that otherwise would have sold full price. In fragrance, for instance, Jensen displayed data that purported to show that nearly 8% of discounted product would have sold for full price anyway. This translated to $12 million in lost revenues, per NPD figures.
Cyber is the New Black: Holiday 2019
Overall holiday 2019 sales were strong enough to offset weakness from earlier in the year, with a big exception in makeup.
Black Friday, long the traditional start of the U.S. holiday sales season, was overshadowed by Cyber Monday in 2019. Black Friday beauty sales rose 1% year-over-year to $534 million, led by increases in fragrance, skin care and hair care, but offset somewhat by declines in makeup. Cyber Monday sales, meanwhile, jumped 12% to $580 million, posting 9% more volume than Black Friday. In addition, all beauty categories experienced year-over-year sales gains on Cyber Monday.
5 Key Wellness Opportunities
Sarah Jindal, senior innovation and insights analyst, beauty and personal care at Mintel (www.mintel.com), clarified that beauty in 2020 and beyond is about feeling beautiful.
Yes, this can impact aesthetics addressed by conventional beauty and personal care products, but it also demands innovation in the areas of feel-good offerings for the mind, body and spirit. This holistic mindset will be critical for any beauty brand seeking growth in the years to come.
The analysts at the CEW briefing provided a wide range of actionable insights for expanding beauty brands' benefits beyond aesthetic concerns. These included:
1. Emerging consumer concerns
The fastest-growing concerns accompanying ingredient searches on Google were pain (up 15.3% in 2019) and anxiety (up 13.6%). The top anxiety-associated ingredients, according to Google: CBD (expanding by 64% in 2019), ashwagandha (rising by 38% year-over-year), melatonin and St. John's wort.
Other emerging concerns included menopause (up 18% in 2019), libido (up 18%), sleep (up 15.9%) and stress (up 10%).
Brands that address these issues will need to "bring realness" to the conversation said Google's Matthews. Language is critical in creating a consumer-facing conversation around the most critical and intimate challenges. Packaging, content and the overall brand experience will need to be precisely tooled to put the shopper in the right state, she added.
2. Responsive beauty
As seen at CES over the last few years, the beauty industry has experienced the rise of responsive technology that monitors wellbeing by measuring UV exposure, climate conditions and other factors. While Mintel's Jindal highlighted the opportunities for these systems to generate recommendations for the right product at the right time or even to direct the dispensation of targeted ingredient profiles in personalized systems, little of this technology has entered the mainstream. To do so, companies will need to focus on accessible designs and pricepoints, while demonstrating the inherent value to the consumera.
3. Cannabis-based beauty
Legal cannabis sales could reach $41 billion in the United States by 2025, with the hemp-derived CBD market comprising $6 billion of that total, according to Nielsen data. Notably, beauty could capture about 9% of the CBD space, with the ingredient displacing some conventional cosmetic and acne/skin medication ingredients. Nielsen's Aronson noted that 40% of surveyed consumers in 2019 said they would legally consume cannabis to treat acne and other skin conditions.
In addition, NPD data presented by Jensen showed that CBD-driven products have already racked up 59% dollar performance growth in the last year, with interest over-indexing in cities such as Salt Lake City, Phoenix and Denver.
4. Intimate wellness
Jensen noted that the emergence of women's sexual devices at the 2020 Consumer Electronics Show portends a wider acceptance of once-taboo categories. As detailed in "Sexual Wellness: Beauty's Next Frontierb," this presents opportunities to beauty and personal care brands seeking to offer everything from hygienic products to butt masks to personal lubricants to menopausal innovations and beyond.
5. Serving Generation S
While millennials and Gen Z get more than their fair share of trend headlines, the global population is in fact aging, said Jindal, creating opportunities to address the needs of Generation Silver. People are living and working and staying active longer, necessitating aesthetic products and biohacking solutions to manage age holistically—physically, emotionally, cognitively, etc.
Skin Care's Days Are Numbered
All booms must end.
Skin care has enjoyed a strong boom amid a wellness revolution, but the category is due for a correction by 2022, according to NPD forecasts presented by Jensen.
The analyst added some historical perspective, noting that skin care overshadowed makeup's performance as recently as 2012, after which makeup experienced its meteoric rise. Now that the cycle has once again turned, it's unclear how long skin care will outpace its colorful counterpart. Per NPD data presented by Jensen, skin care's correction could come in Q3 or Q4 of 2022.
Prestige market
In 2019, U.S. prestige skin care sales reached $5.9 billion, with natural products as the top growth contributor, per NPD. Natural skin care brands represented 30% of total skin care results, with sales growing by 14% over 2018. Top performers in skin care included cleansers, moisturizers, acne treatments, brighteners, exfoliators and lip treatments.
The top 2019 prestige skin care launch by dollar volume sales in the United States was Clinique Moisture Surge 72-hour Auto-replenishing Hydrator. The leading unit seller for the year was IT Cosmetics' Confidence in a Gel-Lotion, while the top online seller was La Mer's The Concentrate.
Skin care grew in every market but the United Kingdom and France, which both experienced overall prestige beauty sales declines in 2019, according to NPD. However the category increased sales in most other markets, led by gains in Argentina (up 57%), Brazil (up 33%), Peru (up 13%), and Mexico and Spain (both up 10%).
North American saw gains across the board—Mexico up 10%, Canada up 9% and the United States up 5%. Canada was the only country tracked in Jensen's presentation that had a skin care product as its top launch of 2019: Kiehl's Ultra Facial Cream (reformulation). U.S. prestige skin care sales declined by 5% in fine department stores, but rose 17% online, while also posting a 2% gain in general brick-and-mortar.
Mass market
Nielsen's Aronson noted that the churn of innovation in skin care has hit new levels, with 3,100 new skin care launches entering mass beauty in 2019. Despite this rise in launches, facial skin care was the only area that grew in volume (up 5%) and dollar sales, while also achieving strongest dollar share gains online. This meagre result illustrates that sometimes more is less.
According to Nielsen data, hand and body lotion dollar growth rose 2%, but unit growth declined about 1% in the same period. Eye cream dollar growth and unit growth expanded at 17% and 13%, respectively, while the same metrics for adult sunscreen rose by 4% and 2%, respectively. Meanwhile notable decline was seen in facial cleansing masks, which posted declines of 17% in both dollar and unit growth.
Consumer search trends
Skin care Google searches grew 16% in 2019, according to Matthews, led by topics such as sun care and treatments. She added that search growth had slowed year-over-year.
Notably, claim/quality search terms in the skin care category had a number of breakout stars, including dewy (up 40.5% in 2019), renewing (up 40.4%), recovery (up 29.1%) and cloud (up 21.9%).
Fast-growing interest in treatments in 2019 reflected a desire for spa-ready results: gua sha facials (up 126.1%), body sculpting (up 117.8%), dermaplaning (up 79.3%) and hydrafacials (up 53.9%). Interest in devices also increased, particularly for skin care refrigerators (up 827.6%), rose quartz rollers (up 141.4%), zit sticks (up 108.3%) and jade rollers (up 82.6%).
The power of "clean," etc.
Jensen noted that consumer attitude shifts are changing the rules for skin care brands. She noted, for instance, that 16% of beauty products comprise floral and fruit ingredients, mirroring the wider trend in plant-based innovation found in apparel and food/beverage. But no trend has been more prominent in the sector than clean beauty.
Jensen noted that clean brands have experienced 20% year-over-year dollar growth and now comprise 15% of dollar share. However, as consumers demand greater efficacy, a new wave of "clean-ical" skin care has arisen, promising safety, sustainability and results. The opportunity is significant between the growth rate of clean beauty and that of clinical, the latter of which has posted 7% dollar gains and established 29% dollar share in the market.
At the same time, some of the world's largest brands embracing trendy buzzwords like clean and cruelty-free, as seen with Covergirl's Clean Fresh collection. It comes as no surprise as brands offering cruelty-free and vegan innovation have grown dollar performance by 17% and 25% year-over-year, respectively. For instance, Kiehl's reformulated its Ultra Facial Cream to remove parabens and experienced a sales bump of $5 million. The increase helped it climb into the top five U.S. prestige skin care brands of the year.
Data from ResearchandMarkets' "Global Bio-Based Cosmetics and Personal Care Ingredients Marketc" forecast for 2019-2029 backs up this data. The firm noted that the bio-based material market will grow at a 5.18% CAGR through the end of the decade, driven by increased substitution of ingredients such as aluminum salts, phthalates, parabens and petrochemicals, as well as the rising popularity of skin whitening creams, moisturizing lotions, facial wipes, sunscreen lotions and deodorants.
This boom will be most apparent in North America where, in 2019, bio-based material sales rose more than 45%. This is due in part to growing disposable income in the United States, increased concerns regarding synthetic materials (whatever their validity) and rising e-commerce penetration. That said, the cost of bio-based materials will dampen growth somewhat, according to the report.
Color Cosmetics' Bumpy Ride
When will makeup stage a comeback? Not for a while. But the news isn't all bad.
NPD's Jensen noted that makeup experienced a serious sales dip in 2019, with prestige growth unable to offset overall contraction, and is forecast to have a "bumpy ride" through 2022.
U.S. prestige makeup sales totaled $7.6 billion in 2019, according to NPD data. Prestige makeup sales rose in key Latin American markets, including Argentina (up 71%), Brazil (up 33%) and Peru (up 13%), though Chile's sales did drop 1%. The top launch in Chile and Peru was MAC Up for Everything Waterproof Mascara, the only markets reviewed by Jensen to have a color cosmetic in the number-one spot.
The top U.S. prestige launch of 2019 was Urban Decay Stay Naked Weightless Liquid Foundation, per NPD. The top unit seller was Anastasia Beverly Hills Dipbrow Gel, while the top online seller was Urban Decay Naked Honey Eye Shadow Palette. The fastest grower was Laura Mercier Natural Skin Perfector Tinted Moisturizer SPF 30.
In Europe, sales dropped in Germany, France and the United Kingdom by 3%, 6% and 8%, respectively, per NPD. Gains were seen in Italy (up 5%) and Spain (up 3%). In North America, Canada and the United States saw sales drop—by 5% and 7%, respectively—while Mexico logged a 3% increase.
Notably, U.S. makeup sales declined in every channel, except online, where results were flat, according to NPD data. Cyclical shifts in the market are partly to blame, but Jensen highlighted more significant challenges, including the fact that more women are using less makeup, greatly offsetting the consumption of new makeup shoppers.
Jensen explained that millennials are less likely to wear makeup than their older counterparts. Those that use makeup are using it less often. In fact, Jensen pointed out, the percentage of women wearing less makeup is more than double that of the women wearing more makeup. Working from home has exasperated this trend, as has technology that allows people to virtually "upgrade" their appearance. (COVID-19 may further accelerate this trend.) In addition, 33% of millennials are saving more money rather than spending it on makeup.
Mass market
Makeup led U.S. mass market e-commerce dollar share totals in 2019, according to Nielsen data. In the same period, dollar and unit growth slowed in face, eye and lip cosmetics, according to data presented by Nielsen's Aronson. Eyelash treatments and false eyelashes saw healthy gains in dollar growth and unit growth, with treatment dollar growth jumping 189% in 2019, and unit growth expanding 232%.
In a year dominated by news of a category slowdown, it was no surprise to see significant declines in dollar and unit growth for contour/highlighters (down 29% and 26%, respectively) and mascara (down 2% and 7%, respectively). However, Nielsen data also showed that for many products, channel matters. This has been a boon for brands targeting male shoppers, who comprise 20% of the online channel's nail polish dollar spend.
Consumer search trends
Makeup-related Google searches rose 4% in 2019, according to Matthews, led by eyelash, brow and lip gloss topics. Top brands overall included Surratt, Ole Henriksen, Belle En Argent, Uoma Beauty, Scott Barnes and Copycat Beauty.
Top brands in eyelash search included micro-category brands such as Moxielash, Forchics, Lashes MD and Baddie B Lashes, as well as more established players such as L'Oreal Paris and Essence. Micro-category and upstart brands also ruled eyebrows, including Tatbrow, Tinkle, Rapidbrow, Grande Cosmetics and Glossier. The same was true for lip gloss, where Blossom, Glossier, Pat McGrath and ColourPop made strong showings.
Among color cosmetic-related treatments, lip blushing led growth, exhibiting 204.7% year-over-year growth in search volume, per Google data.
The promise of "natural"
"'Natural' is a big buzz word in many industries, especially beauty—in terms of product ingredients as well as consumers looking to achieve a more natural look," said Jensen. "How makeup responds to this movement will be key to its revival. Historically, NPD data has detected a shift between makeup and skin care every four to five years. Based on this, and the slowdown in makeup that began to take hold in 2017, I anticipate we'll see makeup rebound in the next one to two years."
Hair Care Shines
The segment continues to expand at a strong rate, driven in part by its high online penetration rate.
U.S. prestige hair care sales rose in every segment, year-over-year, including fine department stores (up 1%), brick-and-mortar (up 11%) and online (up 31%), per NPD. In the United States, Olaplex had a massive year with the No. 6 Reparative Styling Crème representing the sector's top launch by dollar volume sales. The brand managed to climb the top brand list from number seven in 2018 to number three.
Other top launches in the sector highlighted the strength of subsegments, including dry shampoo (Drybar's Detox Dry Shampoo), hair masks (Bumble & bumble Curl Butter Masque) and treatments (DevaCurl High Shine Multi-benefit Oil).
Mass market
Mass hair care dollar growth rose a half a percent in 2019, while unit growth declined 2%, according to Nielsen data. Hair color dollar growth rose 1%, while unit growth dropped almost 2.5% in the same period. Curl-enhancing styling product dollar growth and unit growth rose by 12% and 9%, respectively, while the same metrics increased for dry shampoo by 14% and 10%, respectively.
Consumer search trends
Google data presented by Matthews showed that hair-related searches grew by 13% in 2019, led by interest in hair tools and hair care.
Fragrance on the Upswing
Subcategories and less reliance on flankers are paying off.
Prestige fragrance had a good 2019, with fragrances representing the top launches of the year in markets such as France, Italy, Germany, Spain, the United Kingdom, the United States, Mexico, and key Latin American markets such as Brazil, Argentina and Chile.
In North America, sales rose in Mexico (up 7%), Canada (up 2%) and the United States (up 2%). U.S. prestige fragrance sales totaled $4.5 billion in 2019, with perfumes growing by 49% and eau de parfums growing by 9%. Artisanal fragrances grew at the fastest rate, but designer brands captured the largest share of category sales.
U.S. prestige fragrance sales increased 11% online and 1% in general brick-and-mortar, while declining slightly in fine department stores. The top launch of the year in the United States was Chanel Gabrielle Essence, while in Mexico Chanel Chance Eau Tendre dominated. The top 10 launches in the U.S. market last year were:
Lancôme Idole
Yves Saint Laurent Libre
Dolce & Gabanna K
Versace Eros Flame
Mont Blanc Explorer
Chanel Gabrielle Essence
Valentino Donna Born in Roma
Marc Jacobs Daisy Love Eau So Sweet
Paco Rabanne Invictus Legend
L'Homme Cologne Bleue
In Europe, France was flat and the United Kingdom was down 1%, largely in line with overall prestige beauty sales, but Italy, Germany and Spain posted increases of 5%, 1% and 3%, respectively. Lancôme Idole EDP was the top launch in Spain, France and Germany, while Dior Sauvage Perfume led the United Kingdom.
Prestige fragrance sales in Latin America, meanwhile, were robust, with gains in Argentina (up 52%), Brazil (up 20%), Chile (up 9%) and Peru (up 7%). Fragrance represented the year's top launch only in Brazil, where Carolina Herrera Good Girl Drama Dot Collector EDP led the market.
According to Google data presented by Matthews, fragrance searches grew by 21% in 2019, led by interest in sub categories including body sprays and hair perfumes. This rise is backed up by prestige fragrance market growth tracked by NPD, which showed fragrance achieving top launch status in most markets. Jensen noted that growth came from more original scents, rather than from flankers, as was the case in 2018.
Footnotes: 
aFor a more in-depth analysis of the challenge of beauty tech, see Benjamin Lord's "5 Reasons High-tech Beauty Isn't Taking Off"; www.gcimagazine.com/business/rd/technology/5-Reasons-High-tech-Beauty-Isnt-Taking-Off--566850641.html
bPages 32-39, January 2020 edition of Global Cosmetic Industryhttp://gcimagazine.texterity.com/gcimagazine/january_2020/
cwww.researchandmarkets.com