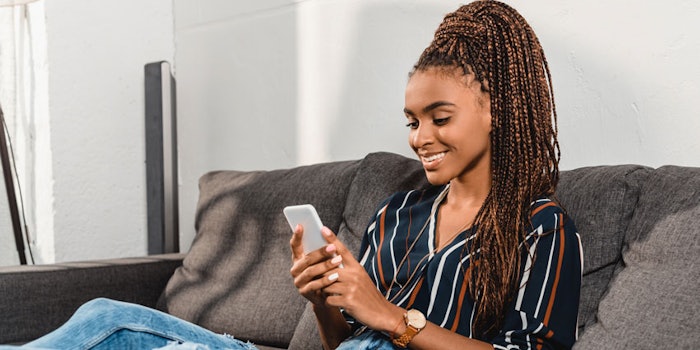 In a world on lockdown, social media and other digital platforms are helping people stay connected to loved ones, jobs, education and their favorite brands.
Beauty and personal care brands navigating the COVID-19 (coronavirus) outbreak can take advantage of a situation plagued with uncertainty by connecting with consumers on a deeper, human level.
Global Cosmetic Industry caught up with Wizz Selvey, founder and CEO of retail strategy consultancy, Wizz & Co., and Dean DeBiase, faculty member at Kellogg School of Management at Northwestern University and chairman, Revieve, to learn more about creating content strategies during a global crisis, enhancing a brand's digital presence to better engage consumers on lockdown and embracing conscious consumerism. 
Global Cosmetic Industry: What are the biggest opportunities arising from having such a captive audience stuck in lockdown?
Wizz Selvey (WS): To create a stronger relationship with customers, the ultimate aim for any brand should be to nurture customers taking them to brand advocates. As brands focus on new customer acquisition, the best customers are often forgotten but are some of the most valuable. Engaging with these customers and providing content and digital experiences so they are praising and talking about your brand is very powerful.
Dean DeBiase (DD): Lockdown economics have opened up new loyalty channels and shopping opportunities for brands and retailers to address because consumers are more emotionally available to targeted loyalty programs that add value to their lives. Additionally, consumers have more time and bandwidth for evaluation/comparison shopping.
Global Cosmetic Industry: What do brands need to keep in mind when creating content strategies in such a turbulent time?
WS: Communication is two-way. If you are unsure of what content your audience wants to engage with right now, there is no problem checking in. There is an opportunity to get feedback from customers directly yet informally by way of Instagram stories. Brands can also utilize more structured ways, including direct communication with top customers and online surveys.
DD: People are experiencing high levels of anxiety and even trauma in their lives, and brands need to meet them where they are. Thoughtful brands are creating simple, easy-to-use brand-relevant informative and entertaining content that consumers can use now—the goal now is not always shopping cart optimization, but also emotional consumer connections
Global Cosmetic Industry: What are the easiest ways to enhance a brand's digital presence and better engage/entertain consumers at home?
WS: Create content that inspires and educates by collaborating with like-minded brands or people that align with your brand values—i.e., co-create online workshops, videos or blogs. This will also give brands an opportunity to widen their reach as events can be promoted through both parties' marketing channels
DD: Through digital and social media channels, brand presence can become almost anything—so it's important to stay focused. Engagement should have a long-term brand and consumer purpose that will survive and be relevant after the recovery.
Global Cosmetic Industry: Which generation seems to be most-engaged with digital platforms during the pandemic—Gen Z, millennials, Gen X or baby boomers? Can this change a brand's content strategy?
WS: It's not so much about pin-pointing a generation but we are certainly seeing many consumers use digital platforms that haven't before. There will be a shift in those consumers' shopping behaviors and many will continue to use these platforms as they have gotten used to them. Brands need to align more than ever with their target customer and be clear on who they are communicating to and why. This clarity will ensure your content strategy is optimized now and moving forward.
DD: We are seeing an embracing of digital tools and shopping by the laggard segment of baby boomers. This temporary "war-time" shift in consumer behavior is likely to result in this segment being more approachable for digital marketers with the permanent use of convenient online delivery shopping versus in-store shopping in many counties.
Global Cosmetic Industry: What other guidance would you offer brands during the COVID-19 outbreak?
WS: Conscious consumerism has never been so relevant, purchasing behavior is now more considered so it's an opportunity to revisit your brand values and future-proof your strategy as this movement is heightened. Plus, keep an eye on China who is ahead of the COVID-19 curve and observe how brands and customers are behaving.