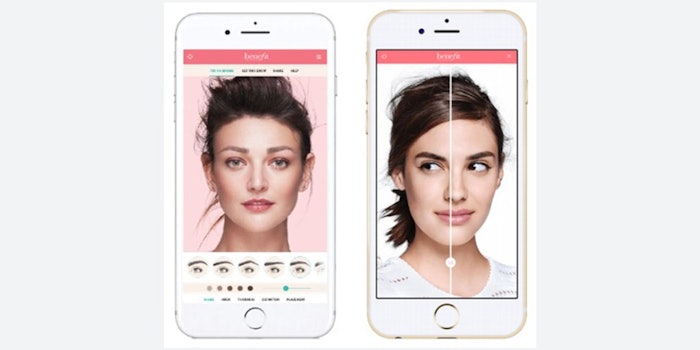 Benefit Cosmetics has launched its new Brow Try-on Experience. 
Created in partnership with ModiFace, Benefit's Brow Try-on Experience gives customers the ability to try on 15 popular brow styles with customizable shapes and shades. 
CEO of ModiFace, Parham Aarabi, commented on the partnership by saying, "To date, eyebrow hair has been one of the toughest facial components to render in AR (augmented reality). Benefit's Brow Try-On Experience uses next-generation brow transformation technology to actually detect and replicate each user's unique hair." 
For more information, please visit www.benefitcosmetics.com