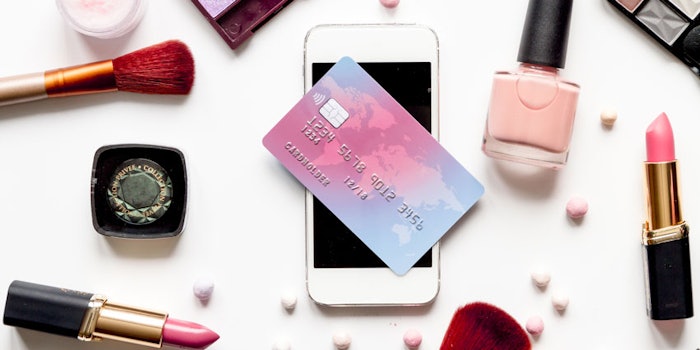 Amazon beauty is slowly becoming a force to be reckoned with in the industry. 
A recent report titled "Consumable Q2 2017 Update: Amazon Sales and Growth," from One Click Retail shows that sales of beauty items on the online über-retailer have grown by 43% across the U.S., U.K., Germany, Canada and France. This growth was reportedly dominated by skin care sales, but also saw strong growth in cosmetics. 
Amazon's Beauty Segment Q2 2017
U.S. 
Total beauty sales: $340 million with a YoY 40% increase
Top category: Skin care
Top selling item: Gilette Fusion Blade refills- 12 count
Fastest growing category: Mass cosmetics with a YoY 60% increase
Fastest growing item: Crest 3D White Teeth Whitening Kit with a YoY 400% increase
U.K. 
Total beauty sales: £27 million with a YoY 30% increase 
Top category: Skin care
Top selling item: RapidLash Eye Lash Enhancing Serum 
Fastest growing category: Prestige skin care with a YoY 130% increase
Fastest growing item: Ardell Professional Demi Wispies Natural- 4 count, with a YoY 145% increase
Germany
Total beauty sales: €22 million with a YoY 5% increase
Top category: Skin care
Top selling item: Olaplex Hair Perfector No. 3
Fastest growing category: Prestige hair care with a YoY 140% increase
Fastest growing item: Olaplex Hair Perfector No. 3 with a YoY 260% increase 
Canada 
Total beauty sales: $7 million with a YoY 75% increase 
Top category: Mass skin care 
Top selling item: Crest 3D White Whitestrips- 14 count
Fastest growing category: Mass cosmetics with a YoY 70% increase 
Fastest growing item: Calvin Klein Euphoria for Women Eau De Parfum Spray with a YoY 690% increase
France
Total beauty sales: €2.6 million with a YoY 65% increase
Top category: Makeup
Top selling item: WUNDER2 Wunderbrow Sourcils Parfaits en 2 Minutes 
Fastest growing category: Hair care & stylings with a YoY 130% increase 
Fastest growing item: Filorga Time-Filler Mat Soin Perfecteur with a YoY 400% increase 
For the full report please visit: www.oneclickretail.com