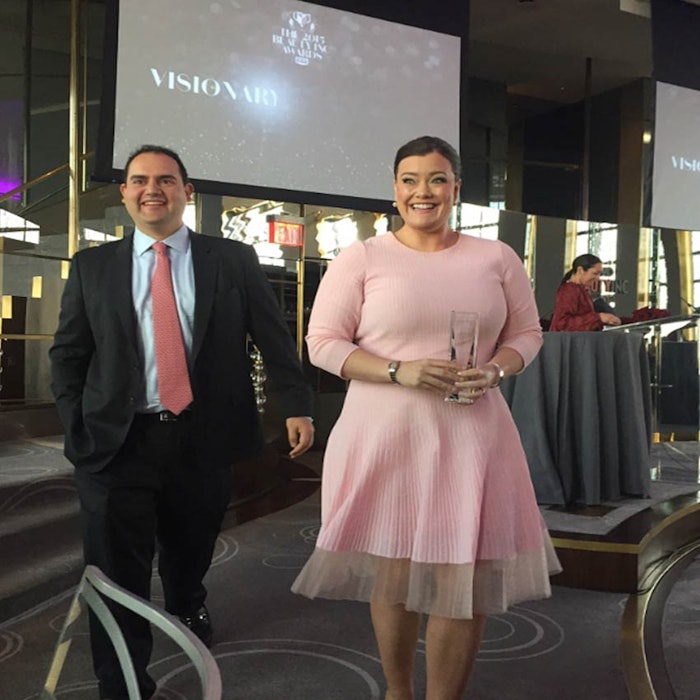 IT Cosmetics has won the Prestige Brand of the Year at the 2015 WWD Beauty Inc. Awards in New York. The brand was honored for its rapid growth since its founding seven years ago.
Previously: IT Cosmetics Founders Win EY's Entrepreneur of the Year Award
IT Cosmetics is currently ranked by NPD as the 10th largest prestige makeup brand and is a top seller on QVC, at Ulta Beauty stores in North America and select international Sephora stores. This year the company boasts a sales gain of more than $100 million, with a total sales forecast of $300.
Further reading: The Six Habits of Successful New Beauty Brands 
"We've devoted many years to creating game-changing products that, in the hands of real women, give life-changing results and help women look and feel their most beautiful," said co-founder Kern Lima. "I feel so grateful and blessed to be honored in such a spectacular way and in the company of such brilliant brands and retailers. I am thankful to the incredible team at IT Cosmetics for helping us build this brand and look forward to achieving many more milestones together in the years to come."