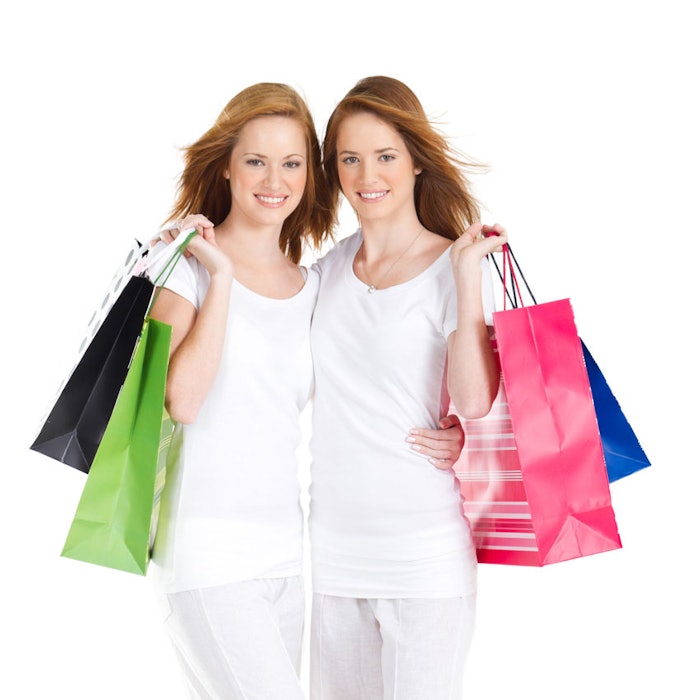 TABS Group recently announced that its second annual U.S. Cosmetic Study found that millennial women (18 to 34) are the heaviest buyers of beauty products. In fact, millennials are twice as likely to be heavy buyers and account for 47% of all heavy buyers. And, within the 13% of the population with income of $125,000 or more per year, 39% of millennial women are heavy buyers, compared to 29% percent of the population buying cosmetics.
Other survey results included:
The fastest-growing cosmetics retail channel is specialty beauty outlets, which showed a 19% increase in buyer penetration and regular buyer purchase since 2014.
The entire online channel regular purchases decreased by 5% and penetration decreased by 2%.
The top four mainstream brands—Maybelline, Cover Girl, Revlon and L'Oréal—are still the most predominant brands on key awareness, penetration and favorability metrics. 
Overall, eye, lip and gift set penetration increased by 30% over 2014.
For the second consecutive year, the cosmetics study found that there is no true loyalty in cosmetics.
The average buyer purchases more than five brands per year.
To read the complete story, visit www.tabsanalytics.com (source).