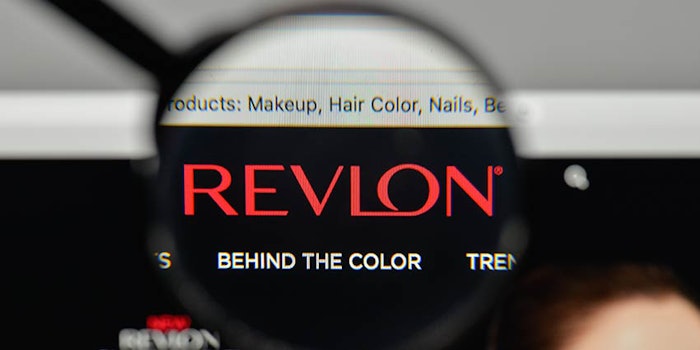 Revlon has announced initial Q4 2019 results and unveiled a restructuring plan that will cut about 1,000 jobs and save as much as $300 million in annual cost reductions. The company has also introduced its financing commitment with Jeffries Finance LLC to fund new business.
Previously: Revlon named in talc lawsuit.
Notably, the company is still working with Goldman Sachs to divest parts of its portfolio and regional brands.
Further reading: Decoding Revlon Q3 2019.
Net sales for Q4 2019 were $699.4 million, compared to $741.6 million in the same period 2018, a decline of 5.7%. Net sales dropped in fragrance, while results increased in the Elizabeth Arden segment. Reported net sales include the negative impact of $13.2 million "of excessive coupon redemptions" associated with an unnamed U.S. retailer. Excluding this impact, net sales on a constant currency basis declined 3.0%.
Operating income improved year-over-year to $76.7 million in Q4 2019. Adjusted operating income improved 13.7% to $73.2 million from $64.4 million in the prior-year period.
Net income improved to $25.8 million in Q4 2019 versus a $70.3 million net loss in the prior-year period.
Adjusted Q4 2019 EBITDA was $111.9 million, which included the impact of $9.8 million of tariffs and $1.3 million of negative foreign exchange.
The restructuring will deliver annualized cost reductions of $200-230 million by the end of 2022, with 60% of the cuts coming from job reductions in 2020. In 2020, Revlon expects to realize approximately $105-115 million of in-year cost reductions.
The agreement reached with Jefferies to provide up to $850 million in new financing will be used to repay the 5.75% senior notes maturing in 2021 ($500 million outstanding), repay the 2019 term loan ($200 million outstanding) and provide additional funding for the company, per Revlon.
"The refinancing commitment and the launch of the new restructuring program are significant steps forward in the transformation of our business for the future and create a structure that is designed for success in today's beauty industry," said said Debra Perelman, president and CEO of Revlon. "The Revlon 2020 Restructuring Program is expected to create a stronger global business operations model, enhance cost efficiency, and improve operating and profit margins to continue accelerating the growth in operating income and Adjusted EBITDA that we generated in 2019. With an improved capital structure, increased liquidity, and more efficient and streamlined business, I am more confident than ever in our ability to take on the opportunities within our industry and continue to deliver for our key stakeholders, global customers and most importantly our deeply dedicated consumers."